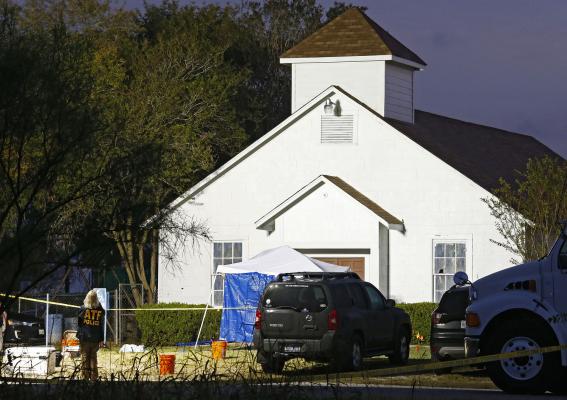 Nov. 10 (UPI) — The Texas church where 26 people were killed Sunday in the state's deadliest modern mass shooting won't reopen, its pastor said.
Pastor Frank Pomeroy told Frank Page, president and CEO of the executive committee of the Southern Baptist Convention, the First Baptist Church of Sutherland Springs will be demolished.
"They did say, 'We can't go back in there,'" Page said. "It's going to be a reminder of the horrific violence against innocent people."
Pomeroy said too many members of the congregation find it too difficult to return to the site of the deadly shooting, but services will continue at a community center a few blocks away.
"There's too many that do not want to go back in there," Pomeroy said. "We will probably turn it into a memorial for a while. We're playing it day by day right now."
Vice President Mike Pence led a vigil Wednesday evening in the community where gunman Devin Patrick Kelley gunned down members of the congregation.
"Whatever animated the evil that descended on that church last Sunday at the attacker's desire to silence their testimony of faith, he failed," Pence said. "The voice of faith, the witness of faith in that small church now echoes across the world."