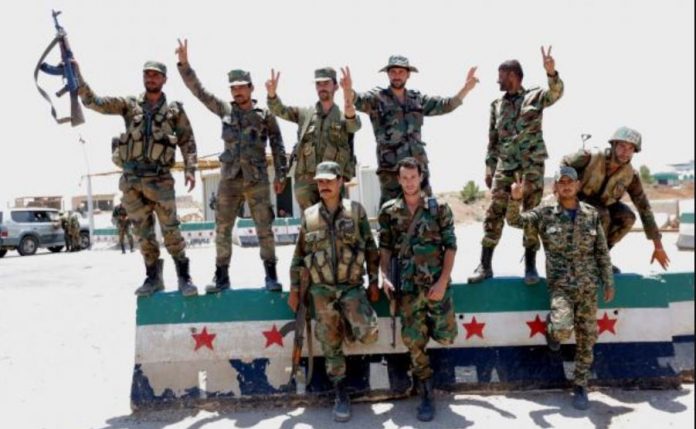 July 7 (UPI) — Syrian government forces on Friday reached a crucial crossing on the border with Jordan, regaining control of a vital economic area for the first time since 2015.
Rebel forces negotiated surrender as the Syria's flag was raised above the Nasib crossing, Syria's state-run news agency said.
The deal would let rebels hand over heavy weapons in return for a cease-fire and offer a safe passage to the opposition's last stronghold in the north.
"Today we are negotiating to stop the barbaric assault," said Ibrahim al-Jabawi, a spokesman for the rebels' negotiating team. "We are back at the table to ensure the safety of our people."
Before Nasib was captured by militants, it was the largest crossing point for goods between Lebanon, Turkey, Syria, Jordan, and the Persian Gulf states.
Fighting in Syria has led to more than a quarter-million people fleeing their homes in southwest Syria and seeking shelter along the border with Jordan and Israel, both of which refuse to take in refugees but are delivering some supplies to them.
Southwest Syria was declared a de-escalation zone last year by Russia, Jordan and the United States.