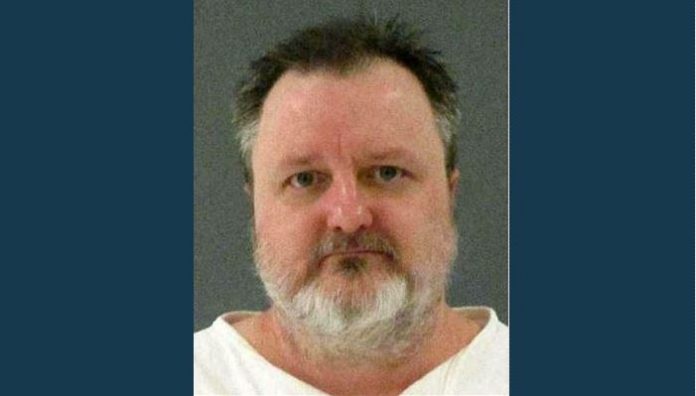 Sept. 27 (UPI) — The state of Texas executed a man Wednesday for the 1998 murder of a woman he suspected of telling people about his drug dealing activities.
Troy Clark, 50, maintained his innocence with his last words and was put to death through a lethal injection.
Clark was sentenced to death in 2000 for the murder of Christina Muse. According to court records, Muse was a roommate of Clark and Tory Bush in a house in Tyler, Texas, in 1998. Clark and Bush were in a relationship and sold methamphetamine out of the home. But Clark suspected Muse of "snitching" on them about their illicit business.
On May 19, 1998, those suspicions became fatal when Clark stunned Muse with a stun gun on her neck and said she "should have kept [her] mouth shut." Bush, who later testified against Clark, told authorities he bound Muse's hands, legs and mouth with duct tape and talked to her in a bedroom for "a couple of hours" before getting a wooden board and hitting her with it.
Bush said Clark threatened Bush if she didn't help him hold Muse's head underwater in a blood-splattered bathtub.
After drowning Muse, Bush said, Clark put her body in a large, blue barrel and covered it a mixture of lime, concrete mix and water. The next day, he and two other men transported the barrel to a trash pile on a remote part of their landlord's East Texas property.
Clark denied involvement in the murder and said he was out selling methamphetamine when Muse was killed. His defense attorneys pointed out that no physical evidence connected him to the crime.
"Clark's death sentence is the product of the largely uncorroborated testimony of an incentivized co-defendant and a trial attorney whose performance was abysmal," attorneys David Dow and Jeff Newberry wrote in a clemency petition, according to the Houston Chronicle.
Anti-death penalty activist Sister Helen Prejean raised doubts about Clark's guilt, pointing out that Bush initially confessed to murdering Muse out of jealousy.
"Bush told investigators that she was angry because she thought that Christina was trying to take her boyfriend," Prejean tweeted. "Bush said that she unsuccessfully tried to use a stun gun to disable Christina. When that didn't work, Bush said she hit Christina over the head with a wood 2×4."
Clark argued during trial that it was Bush who masterminded the murder. But a jury thought otherwise and sentenced him to death.
In exchange for her testimony against Clark, Bush was sentenced to 20 years in prison.