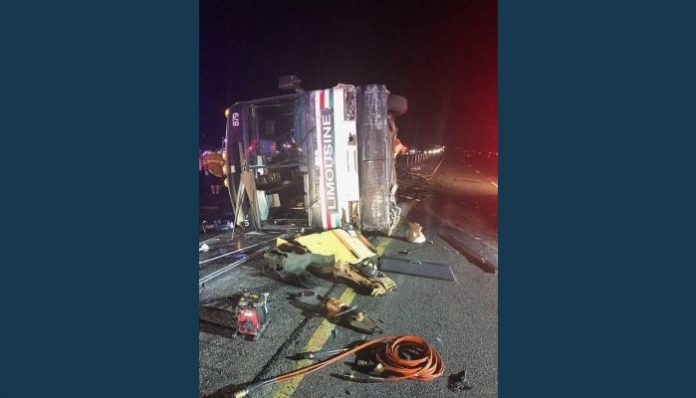 July 15 (UPI) — Three people died in a crash involving a passenger bus and three other vehicles in New Mexico on Sunday.
More than 20 people were transported to hospitals with various injuries and four were in critical condition after the crash involving the bus, a semi-truck, a pickup truck and a passenger vehicle on Interstate 25 at 2:30 a.m.
A total of 38 people were involved in the crash, including 35 on the bus, KRQE reported.
Rio Rancho Fire said firefighters had to use the jaws of life to remove some passengers from the bus.
Officials said the commuter bus was traveling between El Paso and Los Angeles. I-25 was closed in both directions for several hours after the crash, but was later reopened.