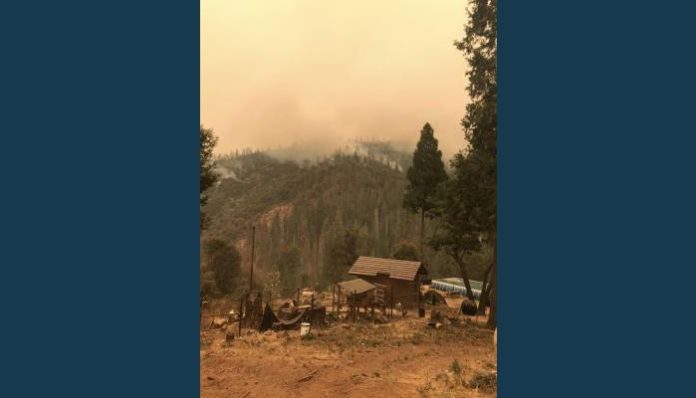 July 19 (UPI) — California firefighters were worried erratic winds from expected thunderstorms near Yosemite National Park could hamper efforts to battle the Ferguson Fire, which increased to 17,319 acres Thursday.
The blaze, which began Friday and quickly consumed brush and timber on the western edge of the park, was 5 percent contained as of late Wednesday, the South Central Sierra Interagency Incident Management Team said.
Officials ordered evacuations for part of the park, including Incline Road from Clearing House to the last Bureau of Land Management campground; the Jerseydale and Mariposa Pines communities; Cedar Lodge/Indian Flat Campground; Savage's Trading Post; and Sweetwater Ridge. Portions of Highway 140 were closed earlier in the week.
The management team said a chance of thunderstorms this weekend could complicate firefighting efforts.
"Thunderstorms can produce erratic winds, causing the fire to change direction quickly and unexpectedly," the team said. "This is especially dangerous for firefighters working on constructing indirect containment lines as a sudden shift in wind can cause fuel between them and the fireline to burn."
Steep, inaccessible terrain has made the Ferguson Fire particularly dangerous. On Saturday, Braden Varney, 36, a heavy equipment operator with CalFire, died on site after a bulldozer rolled while he was battling the blaze. Two others sustained injuries Wednesday.