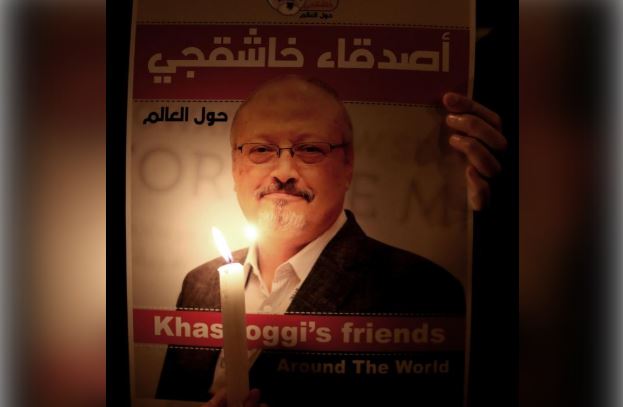 Dec. 11 (UPI) — Slain Saudi writer Jamal Khashoggi and other journalists who've been imprisoned, condemned or killed in the course of their work were named Tuesday as Time magazine's "Person of the Year."
Khashoggi's killing at the Saudi consulate in Istanbul, Turkey, in October became a major international story, but there are a record number of journalists in jail around the world. The journalists honored by Time Tuesday were all targeted for their work. The magazine also cited the trend of misinformation on social media and the rampant labeling of "fake news" to dismiss critical reporting.
Time called its selection for 2018, "The Guardians and the War on Truth."
"Like all human gifts, courage comes to us at varying levels and at varying moments," Time Editor-in-chief Edward Felsenthal said. "This year we are recognizing four journalists and one news organization who have paid a terrible price to seize the challenge of this moment: Jamal Khashoggi, Maria Ressa, Wa Lone and Kyaw Soe Oo and the Capital Gazette of Annapolis, Md."
Felsenthal noted that 52 journalists died this year "to tell the story of our time."
Ressa is the editor of the Philippine news website that exposed the president's controversially violent policies in that country. Lone and Soe Oo were arrested in Myanmar for investigating violence against Rohingya Muslims. The Capital Gazette newspaper was attacked in June by a gunman who killed four journalists and a sales assistant.
The magazine picked the journalists "for taking great risks in pursuit of greater truths, for the imperfect but essential quest for facts that are central to civil discourse, for speaking up and speaking out."
In his writings, Khashoggi was often critical of Saudi Crown Prince Mohammed bin Salman. He was killed Oct. 2 at the Istanbul consulate, where he'd gone for a document needed for his planned wedding. The killing has been globally controversial, as many world leaders have blamed the plot on bin Salman or someone in the Riyadh government.
Saudi Arabia has arrested several suspects for Khashoggi's death and is handling the investigation. Turkish intelligence has linked several people in bin Salman's inner circle to the killing.
President Donald Trump hasn't expressly blamed the crown prince, but several U.S. senators who've seen intelligence in the case have said evidence points to bin Salman's involvement.