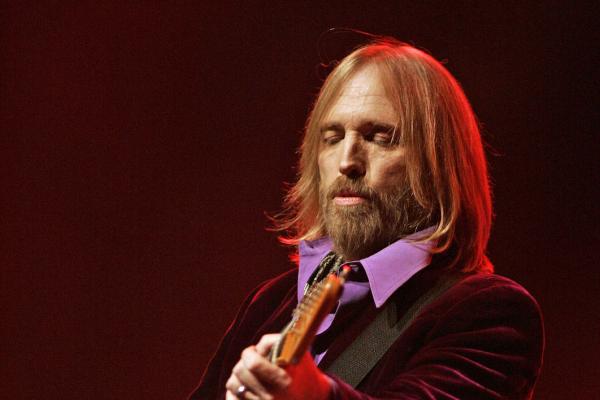 LOS ANGELES, California, October 3, 2017 (UPI) — Musicians such as John Mayer, Brian Wilson and others have shared their thoughts concerning the death of rockstar Tom Petty on social media.
Petty died Monday at the age of 66 after he was found unconscious and in cardiac arrest inside his home in Malibu.
The grammy award winner, known as the frontman of Tom Petty and the Heartbreakers, was discovered by his manager Tony Dimitriades before he was taken to UCLA Santa Monica Hospital. His family decided to take Petty off of life support as doctors said he had no brain activity.
"I loved Tom Petty and I covered his songs because I wanted know what it felt like to fly. 'you belong somewhere you feel free,'" Mayer wrote using lyrics from Petty's song "Wildflowers."
"I'm heartbroken to hear about Tom Petty. Tom was a hell of a songwriter and record-maker. He will be missed by everyone who loves music. L&M," shared Beach Boys co-founder Brian Wilson.
"RIP Tom Petty. You gave us some of the greatest songs of the modern era. This one hurts," added singer Rhett Miller of alternative country band Old 97's.
Other music stars including Sheryl Crow commented on Petty's death and how it made Monday that much worse following news of the shooting in Las Vegas.
"This is unbearable. Vegas and now a great music hero has passed. You brought us so much joy, @tompetty. We will miss you. #RIPTomPetty," Crow stated alongside a heart emoji.
"My (heart emoji) goes out to all the people affected by the horrible shooting in Las Vegas, & to family,friends & fans of Tom Petty, of which I'm one," said singer and songwriter Carole King.
"I can't believe we have lost Tom Petty on this already horrible day. My love to his wife & children and the entire Heartbreaker family," legendary musician Peter Frampton said.
Mark Ronson meanwhile penned multiple lengthy posts on Instagramregarding his thoughts on Petty. "I wrote some words for a brilliant man I never met who could change my entire emotional makeup in 4 bars of music," Ronson said on Twitter.