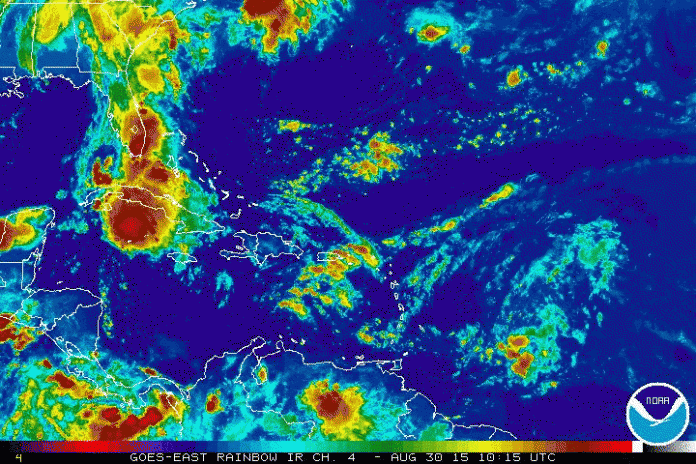 MIAMI, Aug. 30 (UPI) — While its no longer a tropical storm, the remnants of Erika are expected to bring torrential rains to Florida and some of the East Coast with the potential of flash floods, forecasters warn Sunday.
The National Weather Service issued a flood watch for much of Florida from 5 a.m. Sunday into Monday that can bring gusty winds, thunderstorms and the possibility of dangerous rip currents. The big question remains about which locations in the state will see the biggest impact.
In the coming days, cities that include Savannah, Ga., and Charleston, S.C., are expected to see heavy rains.
"It is difficult to pinpoint exactly which locations will see the heaviest rainfall on any given day, but a general swath from the Florida peninsula to the coastal plain of the Carolinas may see heavy rainfall through the first half of the new week," The Weather Channel said.
The storm has already dumped flooding rains on some Caribbean islands including Dominica, where at least 20 storm-related deaths occurred. At the same time,Tropical Storm Fred developed off the coast of Africa early Sunday. The storm is not expected to impact the United States.