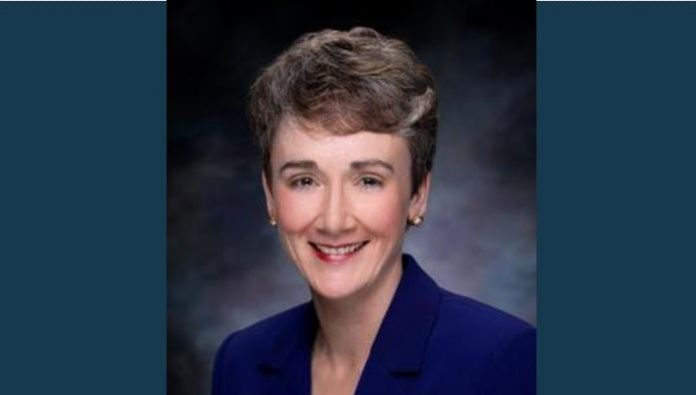 WASHINGTON, D.C., Jan. 23 (UPI) — President Donald Trump on Monday nominated Heather Wilson, an Air Force Academy graduate and former U.S. congresswoman, to serve as secretary of the Air Force.
Wilson has been president of the South Dakota School of Mines and Technology since 2013. She was a member of the U.S. House representing New Mexico's 1st district from 1998 until 2009. She unsuccessfully ran for the Senate in 2008.
"Heather Wilson is going to make an outstanding secretary of the Air Force," Trump said in a statement on Monday. "Her distinguished military service, high level of knowledge and success in so many different fields gives me great confidence that she will lead our nation's Air Force with the greatest competence and integrity. Our debt to America's men and women in uniform is eternal. Their service is an inspiration to us all and we honor their service and sacrifice."
Wilson, 56, graduated from the Air Force Academy in 1982 in the third class of the military branch that allowed women to enroll.
"America and our vital national interests continue to be threatened," Wilson said in a statement. "I will do my best, working with our men and women in the military, to strengthen American air and space power to keep the country safe."
If confirmed, Wilson would be the first graduate from the Air Force Academy to serve as Air Force secretary.