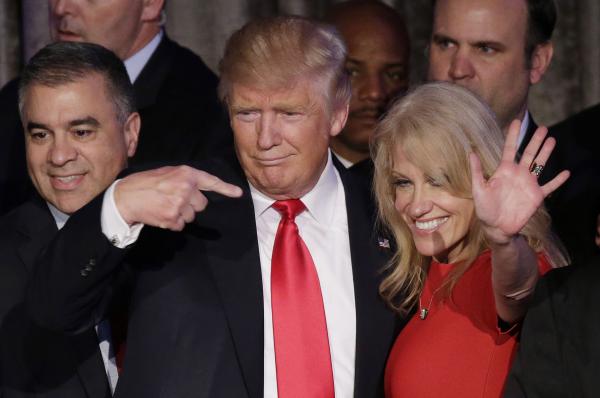 NEW YORK, Dec. 22 (UPI) — Donald Trump's transition team on Thursday announced the president-elect picked campaign manager Kellyanne Conway to serve as counselor to the president.
Conway, the first female campaign manager to win a presidential race, led Trump's team in the final three months before the election. The top White House role will allow Conway to give Trump input on virtually any decision he makes.
"In her position, Conway will continue her role as a close adviser to the president and will work with senior leadership to effectively message and execute the administration's legislative priorities and actions," Trump transition team said in a statement. "She is a tireless and tenacious advocate of my agenda and has amazing insights on how to effectively communicate our message."
Conway, who is a veteran pollster and political consultant, said she was "humbled and honored to play a role in helping transform the movement he has led into a real agenda of actions and results."
White House counselors can be very influential on a president depending on the shared rapport. Counselors can share input on nearly any issue, including domestic and foreign policy, unlike other advisers who may have a more narrow focus, such as economic advisers.
President Barack Obama currently does not have a counselor to the president. He also didn't fill the post when he first took office, but in 2014 he named John Podesta to the role. Podesta left the administration in 2015 to serve as the chairman of Hillary Clinton's 2016 presidential campaign.