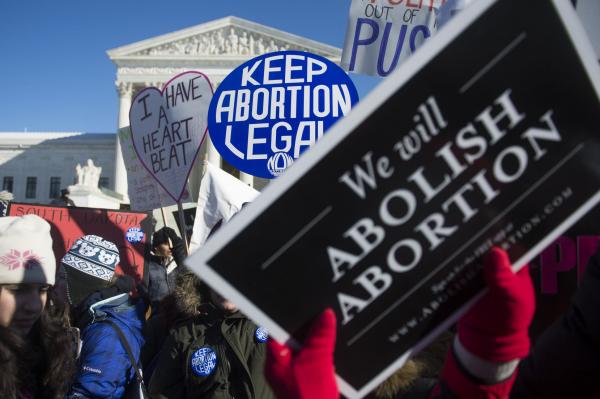 WASHINGTON, Nov. 13, 2015 (Gephardt Daily) — The U.S. Supreme Court on Friday agreed to hear a challenge to a new Texas law that has cut the number of abortion clinics in the Lone Star State by 75 percent. It will be the high court's first major abortion case in eight years.
The challenge takes on a Texas law passed in 2013 that has reduced the number of abortion providers in Texas from around 40 to about 10.
The Texas law that has caused so many clinics to shut down mandates that abortion providers have the same standards as "ambulatory surgical centers," with certain requirements for equipment, staff, and infrastructure.
The challengers to the law say it will "delay or prevent thousands of women from obtaining abortions and lead some to resort to unsafe or illegal methods of ending an unwanted pregnancy."
"There would be no licensed abortion facilities west of San Antonio," the challengers' brief said.
Opponents to the Texas law say the regulations are unnecessary and expensive, and some say they are designed to weed out abortion clinics.
"Women's access to high-quality, evidence-based abortion care should not be limited by laws enacted under the guise of patient safety but that, in fact, harm women's health," the brief, Whole Woman's Health v. Cole, says.
"Today the Supreme Court took an important step toward restoring the constitutional rights of millions of women, which Texas politicians have spent years dismantling through deceptive laws and regulatory red tape," said Center for Reproductive Rights official Nancy Northup.
Proponents of the law say the provisions are necessary to ensure women's health and safety.
The Supreme Court's ruling in the case is expected to have far-reaching implications on the issue of abortion nationwide.
The Supreme Court's willingness to hear the challenge comes at a time when abortion is receiving renewed attention — partially due to the controversy oversupposed "undercover" videos that depict Planned Parenthood personnel discussing the sale of fetal tissue.
Lawmakers have been investigating the videos, and some have attempted to strip the organization of its federal funding. Some Democrats and Planned Parenthood's president, though, maintain that the videos are edited and not an accurate representation of the organization's operational principles.