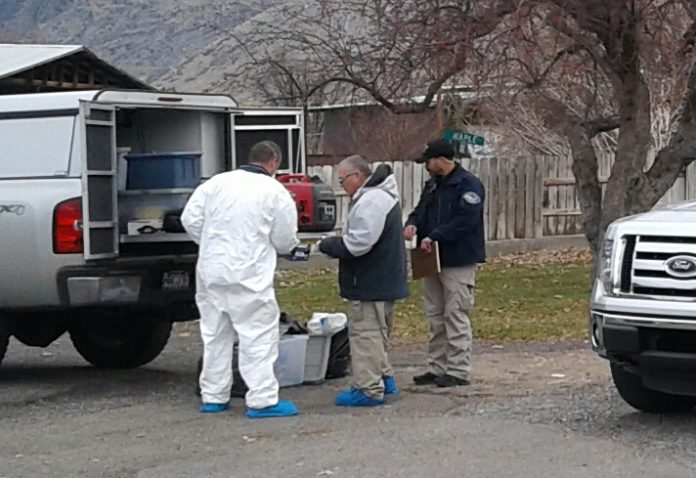 To see an updated story, click here.
MAPLETON, Utah, Nov. 10, 2017 (Gephardt Daily) — Police have identified the victims in a suspected murder-suicide in Mapleton.
Shot dead are Timothy Griffith, 45, Jessica Griffith 42, Samantha Badel, 16, and Alexandre Griffith, 5. The family's dog also was killed.
Alexandre was the son of Timothy and Jessica Griffith. Samantha was the daughter of Jessica, the step-daughter of Timothy, and a sophomore at Maple Mountain High School. Maple Mountain High School has made counseling available to their students.
The family had moved from a French-speaking area of Switzerland to Mapleton in July when Timothy ​Griffith took a job in the area, reportedly at Nestles/Stouffer's.
​The bodies of the deceased are currently at the State of Utah Medical Examiners Office.
"Once the examinations are complete we will be able to shed more light on what is believed to have transpired in the home," said John Jackson, Mapleton Police Chief, in a statement.
Police responded to the scene after reports that family members had missed work and other appointments. A neighbor told police that he had not seen cars move or lights turned on in the house for several days.