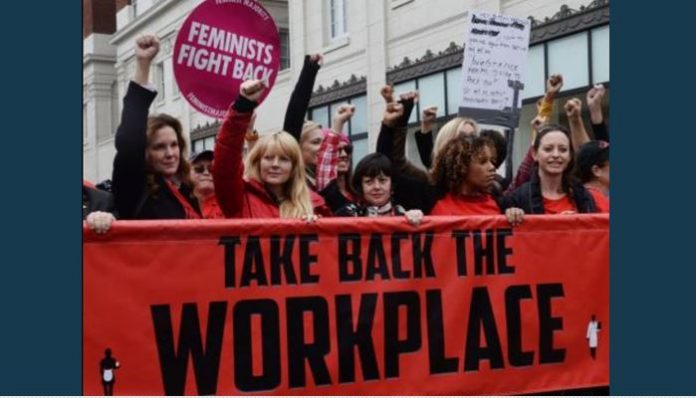 March 22 (UPI) — Washington Gov. Jay Inslee on Wednesday signed four bills aimed at protecting women in the workplace that were proposed after the #MeToo movement gained momentum last year.
Starting on June 7, contracts limiting a person's ability to report sexual harassment will be voided; nondisclosure agreements will not be able to include prohibitions on speaking publicly about sexual harassment allegations; stronger provisions will be made for pay equality; and the Human Rights Commission will create a work group to develop policies aimed at rooting out sexual harassment.
In addition, maternity care insurance policies will be required to cover contraception and abortions.
"From reproductive parity in health care to equal pay to ensuring we're standing with anyone who says 'Me Too,' today's bill signing was all about protecting the rights of women in our state," Inslee said Wednesday.
Democratic State Sen. Karen Keiser, who sponsored three of the bills, including the limits to nondisclosure agreements, told the NW News Network that the clauses punish victims while rewarding perpetrators.
"The past practice we've seen over and over again is that when you have these secrecy clauses…it ends up that women sign the NDAs, they leave their jobs and the man or the perpetrator stays in the job and sometimes get promoted," Keiser said.
Washington joins three other states — California, Maine and Oregon — that have put into law anti-sexual harassment legislation in recent months.