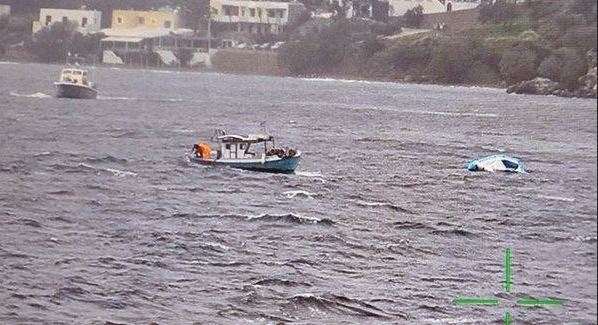 Feb. 5 (UPI) — A woman died and dozens of others were rescued after a boat carrying migrants sunk Sunday off the coast of the Greek island Leros.
The Hellenic Coast Guard was alerted to the boat crash after a person saw a body floating in the Aegean Sea, officials said in a statement.
The coast guard sent three patrol boats and a helicopter to respond to the incident as well as rescue teams sent by land.
Rescuers were able to save 41 people of which eight were transferred to a local hospital, including six children, but search and rescue efforts remain ongoing.
One of the children was unconscious in the water and their condition was not immediately known.
Investigators said that there were about 40 migrants on the boat including one person with special needs. It was not immediately clear how many people if any were still missing.
The inflatable boat, seen semi-submerged in a photo shared by the Hellenic Coast Guard, had left from the coast of Turkey and said in "unfavorable" weather conditions including "continuous heavy rain."
"The Hellenic Coast Guard once again proved that their primary concern is the protection of human life, rescuing 41 of our fellow human beings under particularly adverse weather conditions, who criminal traffickers' rings that originate from Turkey left helpless off Leros with the tolerance of Turkish authorities," Yiannis Plakiotakis, the Greek Minister of Shipping and Island Policy said in a statement.
"Unfortunately, once again we have innocent victims, who lost their lives because of the criminal attitude of traffickers."