WASHINGTON, Aug. 13 (UPI) — Well wishers from around the world have been sending messages of support to former President Jimmy Carter after the 39th president revealed he has cancer.
Carter, 90, said Wednesday the disease was discovered during recent liver surgery and has spread to "other parts of my body." Almost immediately, leaders from around the world began offering supportive messages to the former president-turned-humanitarian. Despite his advanced age, the news came as a shock to many.
"Michelle and I send our best wishes to President Carter for a fast and full recovery," President Obama tweeted.
Carter said the extent of the cancer is not clear and will release more information "when facts are known." He cut short a visit to Guyana in May because he was not feeling well. Carter spoke with Vice President Joe Biden after the announcement.
The flood of well-wishes on social media came almost quickly from the leaders and celebrities in United States and around the world.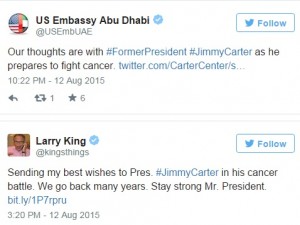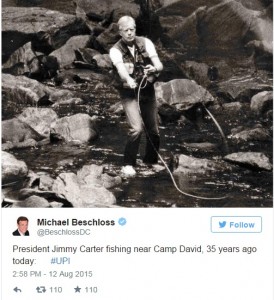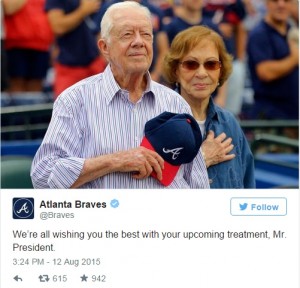 Carter, a Democrat, served as president from 1977 to 1981, losing his bid for re-election to Republican Ronald Reagan. In the past decades, he has led the Carter Center, focusing on humanitarian efforts worldwide.