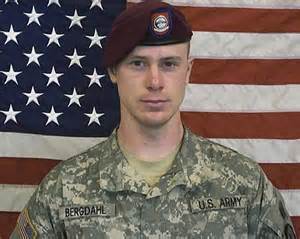 Army Sgt. Bowe Bergdahl to be Charged with Desertion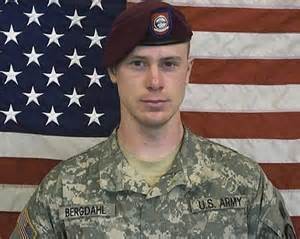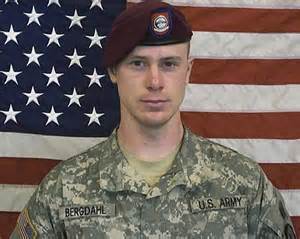 Sgt. Bowe Bergdahl was returned to the U.S. after being held for five years by the Taliban in Afghanistan, will be charged with the crime of desertion, military officials said.
The 28-year-old from Idaho was swapped for five top Taliban commanders kept at Guantanamo Bay, a controversial exchange for someone labeled by fellow soldiers as a deserter. The Pentagon, however, is saying no decision has been made
Many, who thought it was a foolish move to let go of such high level Taliban commanders, criticized the trade. (See video below). Desertion allegations come from Bergdahl's fellow soldiers who allegedly overheard him expressing doubts about the U.S. military's involvement in Afghanistan. The soldiers also asserted Bergdahl put his comrades at risk during their search for him.
In a statement, the Army's chief of public affairs also denied the reports, calling them "patently false." "To be clear there have been no actions or decisions on the Sgt. Bergdahl investigation. The investigation is still with the Commanding General of U.S. Army Forces Command who will determine appropriate action — which ranges from no further action to convening a court martial."