Transgender Candidate Runs For Office In Midvale
MIDVALE, UTAH – June 2, 2015 (Gephardt Daily) — Sophia Hawes-Tingey is running for the Midvale City Council District and if she is elected, she will be the first openly transgender person to serve in public office in Utah. She is challenging Councilman Paul Glover.
Hawes-Tingey has been on the community council for Midvale since October of 2014. She said she decided to run for office after talking with her Midvale neighbors, many of whom expressed a sense that they were being neglected by the city of Midvale.
If elected Hawes-Tingey says her first priority will be making sure power lines are buried.
She says she'll also champion the creation of neighborhood watch programs while making sure the city's drainage problems are taken care of. "There are at least three or four storm drainage units that are not connected to the main drainage system in general," she said. "So, they back flood onto the street, which can lead to mosquito problems. It also makes walking, bicycling and skateboarding dangerous in that area where there are outstanding water issues as well as curbs and sidewalks that are jutting out."
Hawes-Tingey says another problem she'll address is illegal drag racing on the city's back streets. She says it's a problem she hears a lot about. "What I would like to do is essentially sit down and try to find a way to address that issue and come to a resolution whether it is putting in speed bumps or holding the people accountable who are actually doing that kind of activity," she said.
Another important goal for Hawes-Tingey is to continuing the nurturing Midvale's of diversity. "Midvale is a very diverse community and we have to make sure that people feel comfortable and welcome," she said. She says she also wants to make sure that people living in Midvale do not forget their cultural roots and embrace them.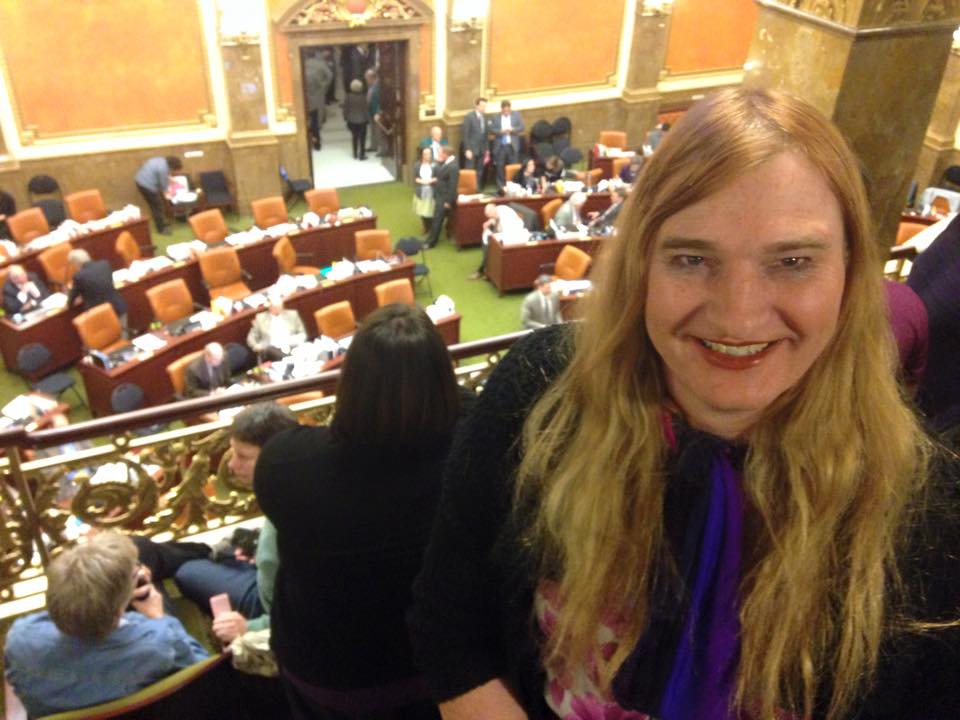 Hawes-Tingey knows a thing or two about cultural diversity. She says being transgender has been a journey that has allowed her to gain perspective on a lot of things. "It made me more compassionate for myself and for my community," she said. "But my gender identity is just one aspect of who I am."