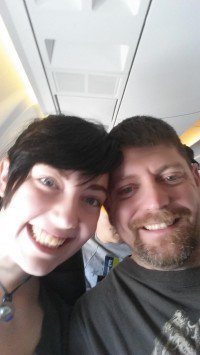 Missing Oregon Teen Found Safe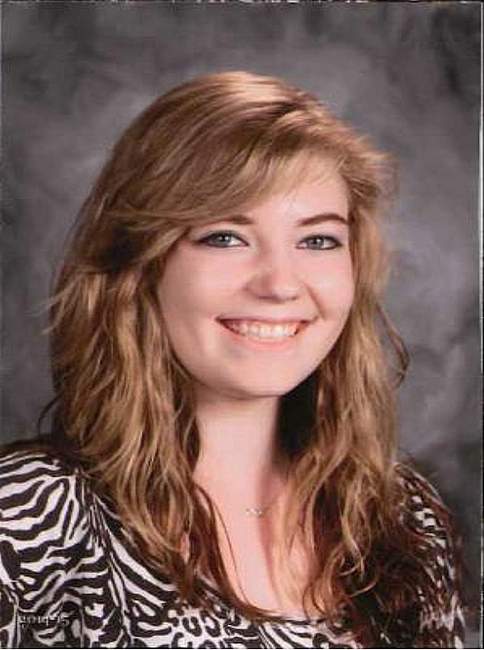 According to dailytidings.com  it's the news Ashland residents have waited  three months for. Hanna Thomas-Garner has been found safe and was with her father Jeff in Santa Cruz, Calif.
Ashland police asked for photo confirmation and got it shortly after Garner phoned Oregon authorities between 9 and 9:30 p.m. Saturday.
"This is a positive conclusion," Sgt. Bob Smith said Sunday. "She is safe, with family and that's the best result we can hope for."
Authorities don't know exactly when Thomas-Garner, an Ashland High School senior who disappeared Nov. 30, called her father in Texas.
"He told us he booked a flight and verified they were together Saturday night," Smith said.
Once the photo was in hand, Ashland police removed Thomas-Garner's entry from the national runaway computer system.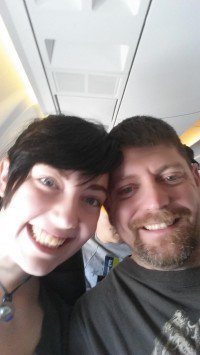 Garner didn't immediately return a telephone message Sunday.
"We're giving her some time with her dad and then we'll fill in the gaps," Smith said.
Although police will want to know where she was and who she was with during her absence, Smith said runaways generally don't reveal a lot of information.
"In cases like this, they are understandably reluctant about giving us details, but it's part of the process," he said.
Thomas-Garner and a second Ashland High student, Sylvia Davis, disappeared after attending a party off Dead Indian Memorial Road on Nov. 30. Police said Thomas-Garner, Davis and a third girl had formed a runaway pact. The third girl decided not to go and Davis later turned up safe in Petrolia, Calif.
Within the first couple of days after Thomas-Garner went missing, police received reports she was hitchhiking in Northern California.
Witnesses said they spotted her hitchhiking in the Dunsmuir area on Dec. 1. A girl matching her description was seen at a Redding convenience store the next morning.
In the weeks that followed, social media was flooded with messages to Thomas-Garner along with community events to keep her disappearance at the forefront of people's minds.
"We know from best practices that we just keep following the clues," Smith said. "Those clues and information told us she was planning to run away, and did it."
When her blue 2012 Ford Focus was found damaged and abandoned in the city of Mt. Shasta, speculation abounded.
[one_fourth]
[/one_fourth][three_fourth_last]
"People who were not part of the investigation came to their own conclusions," Smith said. "We never believed (she was harmed) and continued investigating it as a runaway and followed as best we could."
Police were tipped off last month that Thomas-Garner might have been spotted in Florida. A girl matching Thomas-Garner's description gave people several different names, one of which was Hannah and the other a nickname by which her Ashland friends know her. However, the girl proved to not be Thomas-Garner.
"I can't say that was a hindrance," Smith said. "Any lead we get gives us a place to look. You never want to dismiss what comes to your knowledge."
Smith said there wasn't the same urgency in this case as when young children disappear or are kidnapped.
"That's when time is really important," Smith said. "It was kind of a waiting game, where we were waiting for something to break loose. In this case, she called her dad, and we're thankful she decided to do that."
Vanessa Houk, the mother of an Ashland High student, and leader in the #BringHannahHome social media movement, said the news was "absolutely perfect."
"Hannah needs to know the community still cares," Houk said. "Even beyond her family there are people that care about her."
The Ashland Police Department says they handled 28 missing and endangered child cases in 2014 including Hannah's. For more information on helping find missing children visit – Center for Missing and Exploited Children.