Texas Dam on Verge of Collapse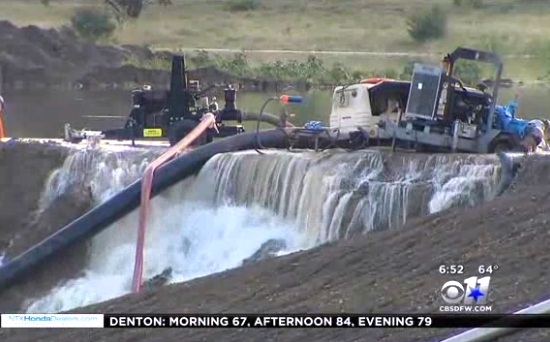 MIDLOTHIAN, Texas, May 27 (UPI) — A Texas dam thought to be teetering on the brink of collapse as a result of non-stop rain, will last another day, according to a law enforcement official.
The U.S. Department of Agriculture warned local police shortly after midnight Wednesday the earthen dam at Padera Lake, in northeast Texas, was on the verge of failure. City engineers reassessed the situation later in the morning and found it was more stable than originally thought.
Even with the news, officials are not taking chances. The National Weather Service issued a flash-flood warning as residents of some 25 homes downstream of the lake were told to evacuate. Livestock owners were also told to move the animals to higher ground. The dam is made of dirt, but construction has been ongoing to make a more permanent structure.
"We're just going to monitor and they're not expecting any time of catastrophic failure at this time," Midlothian police Capt. John Spann told KDFW.