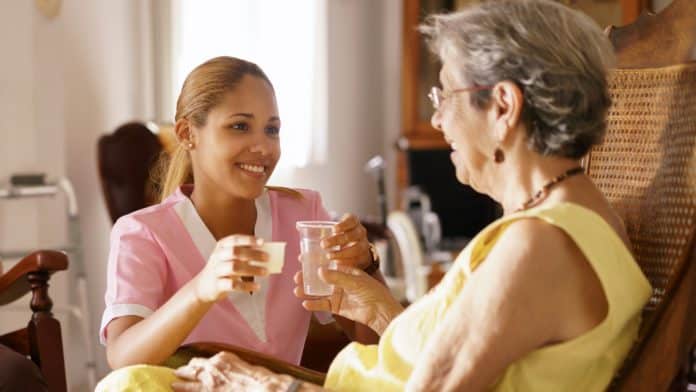 WEST JORDAN, Utah, Sept. 20, 2021 (Gephardt Daily/Bill's Marketplace/Sponsored)
Heartwood Home Health & Hospice began with the vision of its founder, Lee Vasic: "We believe the home is the best place to be taken care of. It's the most comfortable place."
So, every day, nurses from Heartwood fan out across Utah to the homes of those who might need a little help with the chores of life. The nurses not only provide medical care and assistance, but also other things, like a little helpful housekeeping. And just as important, the nurses provide simple company and companionship to their patients.
Vasic's employees are important second only to the patients: "We consciously vet and hire visiting nurses of the highest caliber, those who truly care about their patients and their profession. We find people who love the population we take care of," Vasic said.
"It was a wonderful thing to find Heartwood," said Lorri Vincent. Nurses from Heartwood came to her father's home many times a week. She said the nurses took the extra time to care for her dad, and his entire family. "It's so nice when somebody comes and they care about you. So, dad didn't feel like he was just a patient. And people need that. People need to know you care, and you are there because you want to be. And that makes a huge difference on how somebody does."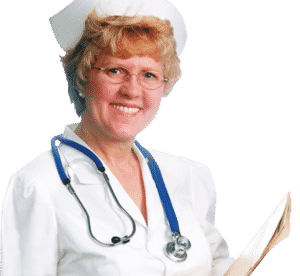 Lorri's comments reflect precisely what Vasic set out to do for those in the last months and weeks of their lives. "So, we can take a sad situation later in life and turn it around," Vasic said. "Our nurses can come in and we can get you out of any pain pretty quickly. Then our housekeeper can come in and get your house cleaned up. And now you feel better. Your house looks good. And now you want to talk to people, and you want to see your family."
Heartwood Home Health and Hospice has grown over the years. Vasic's passion has now passed onto his children, who have become administrators. They, too, focus not on a cure, but on comfort and caring, especially when it comes to the last months of life. Their focus is to be sure everyone involved on the staff works individually with the patient for comfort and relief from pain. And just as important, the Heartwood staff is dedicated to the family, keeping them informed, calm, and comforted in their collective time of need.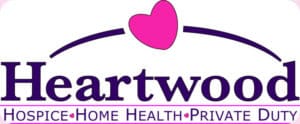 Most, or all, of this home care is paid through Medicare.
"My Grandpa loved the people here," said Chelsey Dotson. "It was one of those things I saw every day where he would get really excited to see them come. The fact is, they made time for him. They touched him. They knew him. They knew our whole family. They cried with us when Grandpa finally passed away."
The passing of Chelsey's Grandpa took place in the comfort of his longtime home.
"So, if you have a choice to be taken care of at home, that would be the best option," said Vasic. "And we make that happen every day."
Heartwood has full and part-time nurses, social workers, physical therapists, nurse's aides, occupational therapists, speech therapists, dietitians, housekeepers, and homemakers.
Vasic said there just aren't many needs his team of professionals can't handle to keep someone in their own home.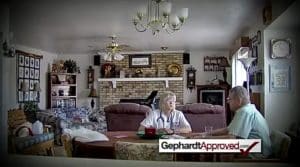 "We do it every single day. We bring the luxury of staying home to every patient, and leave behind all the distractions and coolness of a care center or hospital," Vasic said.
Heartwood Home Health Hospice serves Bluffdale, Bountiful, Canyon Rim, Centerville, Cottonwood Heights, Draper, Herriman, Midvale, Murray, Millcreek, Riverton, Holladay, Kearns, Magna, Salt Lake City, Sandy, South Jordan, Sugarhouse, Taylorsville, West Jordan, West Valley City.
To learn more about Heartwood Home Health and Hospice follow the link or call 801-261-9490.
 Heartwood Home Health and Hospice is a sponsor of Bill's Marketplace and a Gephardt Approved company.