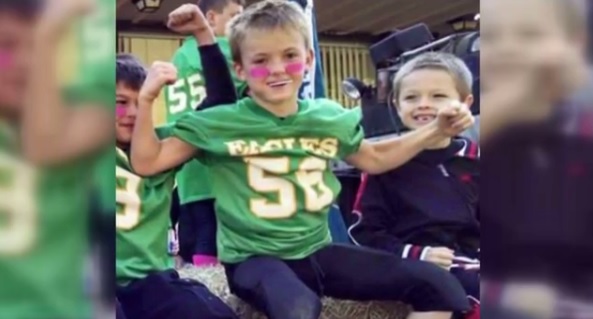 REEDSVILLE, Ohio, Nov. 4 (UPI) — A 9-year-old Ohio boy stopped breathing and died while practicing with his youth football team, the Meigs County Sheriff's Office said.
Wyatt Barber collapsed Monday evening during a non-contact practice session of the Big Bend Youth Football League at Eastern High School in Reedsville, in southeastern Ohio. He was found unconscious after the players finished a running exercise, and although CPR was administered by coaches at the field, he died at Holzer Meigs Hospital.
Sheriff Keith Wood said he was unaware of any heart or health issues the boy may have had, adding the county coroner will determine the cause of the third-grader's death.
An online campaign to raise funds for the boy's family, to pay for funeral expenses, had collected over $,5,000 by early Wednesday, and although the football program is not a part of the school district, his school, Eastern Elementary, lowered flags to half-staff Tuesday in his honor.
"The football program at Eastern is heartbroken as we lost one of our youngest little Super Eagles. Wyatt was small but mighty and always smiling! Our #56 will forever be missed!' wrote Michelle Sisson in on the funding website.
Barber's death comes amid the deaths of seven high school football players since the start of the season across the country. The National Center for Catastrophic Sport Injury Research says about 12 high school and college football players die each year, usually from sudden cardiac arrest.