Police have identified the man they say held police at bay overnight, firing shots in the bathroom of a Magna Burger King and refusing to surrender to SWAT officials for about six hours.
Salt Lake City police responded to The Depot late Wednesday afternoon after a report of a suspicious package found at the venue, where Sen. Elizabeth Warren was scheduled for an appearance less than two hours later.
[td_block_social_counter custom_title="STAY CONNECTED" facebook="envato" twitter="envato" youtube="envato"]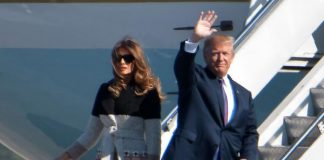 President Donald Trump is expected to seek Russian President Vladimir Putin's help dealing with the threat from North Korea on the sidelines of his trip to Asia, which began Sunday when Air Force One touched down in Japan.