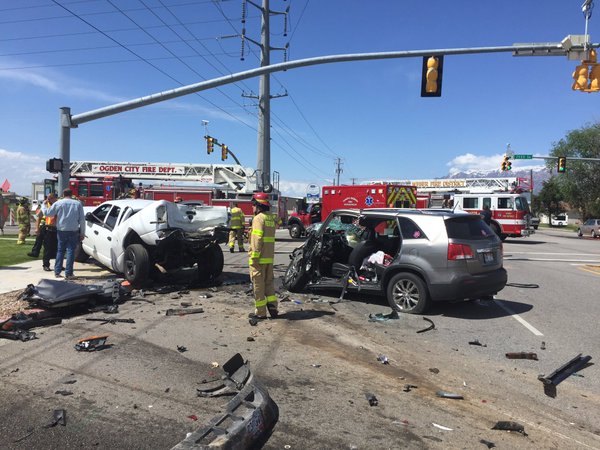 WEST HAVEN, Utah, May 22, 2016 (Gephardt Daily) — Eight people were sent to area hospitals after a three-vehicle collision in West Haven.
The crash happened at about 3 p.m. Saturday near 1900 West and 2250 South, according to Weber County Sheriff Office information.
The accident involved three vehicles: a Ford F-350, a Dodge Ram truck and a KIA Sorrento.
Three people in the Ford—a man and children age 3 and 6—were taken to hospitals for treatment. The woman in the KIA was also transported, as were four people from the Dodge pickup.
None of the injuries was life-threatening, according to information from the WCSO.
Officers are still investigating the cause of the collision.