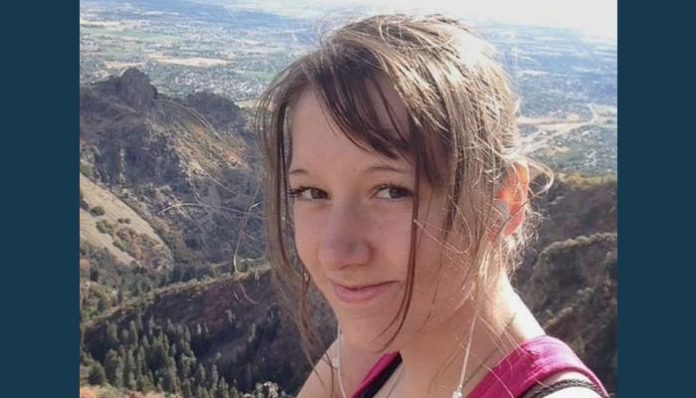 DAVIS COUNTY, Utah, Sept. 25, 2016 (Gephardt Daily) — An 18-year-old girl from Layton died Saturday after falling from a 70-foot cliff in Adams Canyon.
The body of Alexys Hipwell was found at the bottom of the cliff at 12:20 a.m. Sunday, according to a news release from Davis County Sheriff's Office, after her family reported her overdue when she did not return from a hike.
Davis County Sheriff's deputies, along with DCSO search and rescue personnel, responded to the report of a lost hiker up Adams Canyon above Layton Saturday at 9:15 p.m.
The Davis County Crime Lab and State Medical Examiner joined officials to investigate the incident further after she was found. At this time, detectives do not believe foul play was involved.
The preliminary evidence shows she most likely slipped and fell due to the weather conditions and area where she was found.
"We are unable to determine the reason for the fall at this time, but will continue to investigate the incident further," the news release stated.
"Our deepest condolence goes out to Alexys' family and friends dealing with her tragic loss at this difficult time."