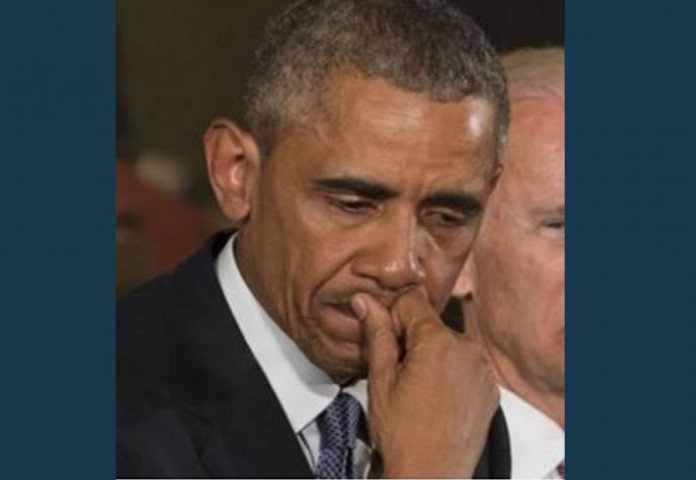 WASHINGTON, Jan. 7 (UPI) — Gun-rights activists, some carrying firearms, plan to be out in force at George Mason University on Thursday night as President Barack Obama pitches his controversial gun legislation during a televised invitation-only town hall meeting, an event panned by critics as a public relations spectacle.
Obama will sit with CNN anchor Anderson Cooper before a live audience at the university in Fairfax, Va. CNN said it was the network's idea to host the hour-long discussion, with audience members who both support and oppose Obama's executive actions on gun control.
The National Rifle Association, the nation's most powerful gun lobby, declined an invitation to the event, calling it "a public relations spectacle orchestrated by the White House."
The College Republican Federation Of Virginia is gathering demonstrators near the auditorium for a "peaceful protest to support our Constitutional rights." Some plan to bring firearms to underscore their Second Amendment rights. It is legal to carry firearms in Virginia, but the university does not allow them on campus.
Devon Flynn, chairman of the College Republicans at George Mason, said the seemingly one-sided nature of the event is leaving many wondering if Obama's legislation will be a true bipartisan effort.
"This is to tell President Obama to stop playing partisan politics and to actually work together," Flynn said about the protest. "He says one thing and does the complete opposite."
Counter demonstrators also plan to gather outside the auditorium to "thank President Obama for taking decisive action to reduce gun violence through executive actions"
Tuesday, Obama announced a series of executive actions to expand background checks for gun purchases and bolster access to mental health resources. Some of the measures sidestep congressional approval and others require legislative backing.
The new legislation would narrow the so-called "gun show loophole," by increasing the number of people considered gun dealers and bump the staff at the National Instant Criminal Background Check System to hasten background checks.
Obama is also asking Congress to support resources in the fiscal 2017 budget for 200 new Bureau of Alcohol, Tobacco, Firearms and Explosives agents and investigators to enforce gun laws, as well as $500 million to address mental health issues.