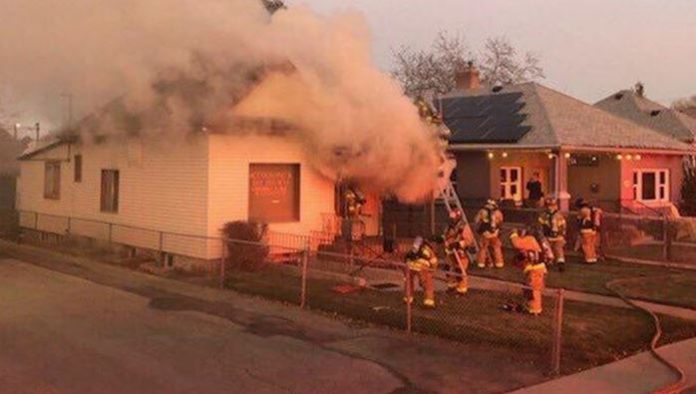 SALT LAKE CITY, Utah, Nov. 2, 2019 (Gephardt Daily) — Salt Lake City Fire officials responded to the scene of a house fire early Saturday morning in the area of 1330 S. 1100 East.
Arriving crews originally thought they were dealing with an attic fire, but as they doused the blaze and searched the structure, they determined the slow-burning fire had most likely originated in the basement.
One person was found deceased in the basement. Officials have not yet revealed the age, gender or name of the deceased, or whether the death was a direct result of the fire.
The investigation is ongoing.