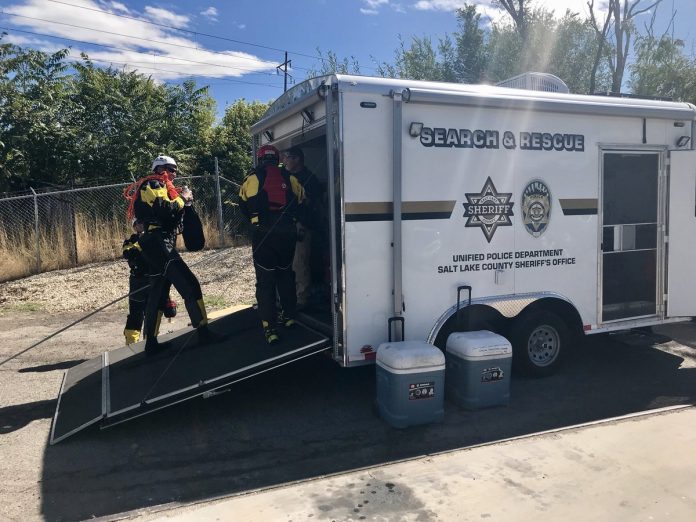 To see an update on this story, click here.
MILLCREEK, Utah, Sept. 20, 2017 (Gephardt Daily) — Crews have recovered the body of missing Murray man Nick Kapos in Big Cottonwood Creek.
Kapos, 82, who suffered from dementia, went missing on the evening of Sept. 14. On Wednesday afternoon, families confirmed that a body found in the water, near 145 W. Central Ave., was that of Kapos. The Unified Police Department has not yet announced the identity of the deceased.
TRAX workers spotted the body and reported it at about 10:30 a.m., said Lt. Brian Lohrke, Unified Police Department.
"We immediately called our search and rescue team who specialize in water recovery," Lohrke said early Wednesday afternoon. "We did not believe at this point, just because of the condition of the body, that the person in the river was alive, so we were able to slow down our process a little bit, and go into the recovery method."
Murray police were also called to the scene because Kapos had gone missing in their jurisdiction, Lohrke said.
Officers reportedly worked with family members to confirm the identity. The body has been taken to the medical examiner's office.