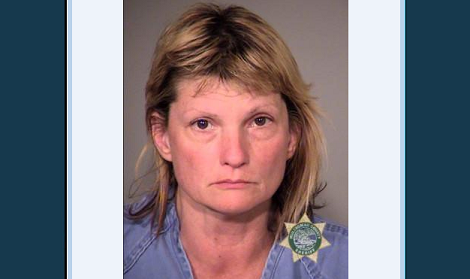 PORTLAND, Ore., Feb. 20, 2016 (UPI) — Sandra Anderson, one of the last four holdouts from the Malheur National Wildlife Refuge occupation, will be released from jail Saturday. But she will not be permitted to directly contact her husband, Sean Anderson, who is still in custody.
Federal Magistrate Judge Janice M. Stewart said Friday Anderson, despite her "very public defiance" of federal officers, is not a flight risk due to her lack of criminal history and the fact she has held a steady job.
Court-appointed defense lawyer Tyl Bakker claimed Anderson was not aware of federal orders to vacate the location, calling her a "relatively minor player," who became "mixed up" in the circumstances.
She was arrested with three other holdouts — including her husband Sean Anderson, David Fry and Jeff Banta — on Feb. 11, ending the 41-day occupation of the Malheur National Wildlife Refuge.
As part of her release agreement, Anderson, 48, will only be allowed to travel between her home state of Idaho and Oregon for court appearances.
Ethan Knight, assistant U.S. Attorney, argued for Anderson to remain in custody, citing an unspecified mental illness.
He also noted evidence in the form of photos and video of Anderson holding firearms as well as possession of three additional weapons and ammunition found in the couple's vehicle.
Anderson will undergo a mental health evaluation before her next court appearance.