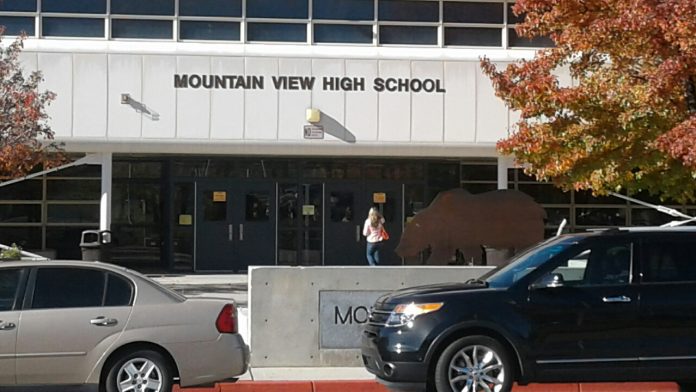 OREM, Utah, April 4, 2017 (Gephardt Daily) — A Mountain View High School student accused in November of stabbing classmates admitted his guilt Tuesday in juvenile court.
The 16-year-old defendant, identified as Luke Dollahite, was charged with five counts of attempted aggravated murder after police say he stabbed five random classmates while they were in the school locker room, dressing for a physical education class.
Dollahite appeared Tuesday before juvenile court Judge Douglas Nielsen and pleaded guilty to four counts of attempted aggravated murder.
The fifth count will be tried in 4th District Court after Dollahite has been released from juvenile detention, which could happen as late as his 21st birthday. Dollahite has agreed to plead guilty and serve time in that case, which will be tried in adult court.
As part of the deal with prosecutors, the remaining charges in the juvenile court case were dismissed. Charges dropped are failure to stop at the command of a law enforcer, a class A misdemeanor; and possession of a dangerous weapon with intent to assault, a class A misdemeanor.
The incident happened Nov. 15 when Dollahite took a 3-inch knife into the locker room and stabbed the boys, then himself, Orem Police Chief Gary Giles told reporters at the time.
Teachers moved in quickly to block Dollahite into a small bathroom area of the locker room, "putting themselves into harm's way," Giles said. The school resource officer later used a Taser to disarm the teen.
All six boys were transported to an area hospital for treatment of wounds to the neck or chest area. All survived, although one boy reported suffering nerve damage that still affects him.
The defendant was a new sophomore at the school, a straight-A student who previously had been home schooled, according to an Alpine School District spokeswoman.
A suicide note was later found at Dollahite's home, police said, indicating he wanted to feel what it was like to kill people before he also died.