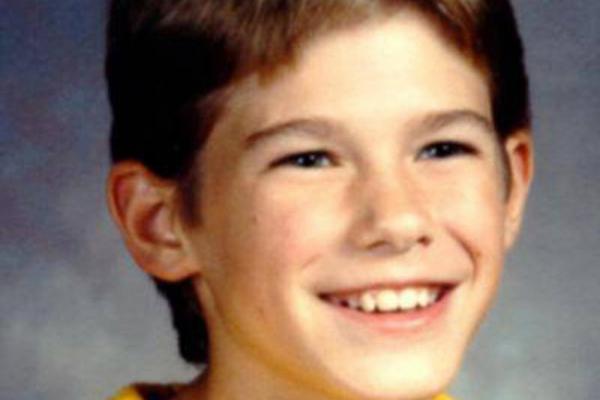 ST. JOSEPH, Minn., Sept. 3 (UPI) — Authorities have confirmed human remains found in central Minnesota are those of 11-year-old Jacob Wetterling, who was abducted 27 years ago, after his alleged kidnapper recently began cooperating with police, leading them to where he buried the child's body.
The Minneapolis Star-Tribune and KSTP-TV, Minneapolis, reported Saturday the Stearns County, Minn., Sheriff's Office recovered the remains late last week. DNA tests have confirmed they are those of Wetterling, who was abducted on Oct. 22, 1989, by a masked gunman while riding his bicycle with his brother and a friend on a dirt road near their rural Minnesota home.
The Wetterling case prompted changes in how law enforcement handles missing children cases, and Jacob's parents, Jerry and Patty Wetterling, became national advocates on behalf of missing and exploited children.
Patty Wetterling expressed grief and gratitude in a message on Twitter at the news her son's remains had been found.
"Our family is drawing strength from all your love & support," she wrote. "We're struggling with words at this time. Thank you for your hope."
The family's advocacy led to the 1994 passage in Minnesota of the Jacob Wetterling Act, which established the first state sex offender registry in the nation. Patty Wetterling went on to run unsuccessfully for Congress twice in 2004 and 2006.
The family was known to leave the porch light on at night in the hope it would help guide their long-missing son home. The image became a lasting metaphor for the boy's disappearance, and residents in central Minnesota had taken up the tradition of leaving their own porch lights on each year on the anniversary of his disappearance.
Police said Wetterling's suspected killer, Daniel James Heinrich, 52, became cooperative over recent weeks and eventually gave investigators enough information to lead them to Wetterling's remains. Heinrich was questioned at the time of the kidnapping but was never charged. He is currently in police custody on an unrelated child pornography charge stemming from his arrest in 2015. Heinrich was also a suspect in another 1989 kidnapping in nearby Cold Spring, Minn., that took place the same year, but he cannot be charged because DNA evidence linking him to the case was discovered after the statute of limitations in place at the time had expired.
The Jacob Wetterling Resource Center, the philanthropic and advocacy group created in his memory, released a statement Saturday, expressing sadness for the confirmation of his death but praise for the work accomplished in the wake of his disappearance.
"We are in deep grief. We didn't want Jacob's story to end this way," the group said. "In this moment of pain and shock, we go back to the beginning. The Wetterlings had a choice to walk into bitterness and anger or to walk into a light of what could be, a light of hope. Their choice changed the world. This light has been burning for close to 27 years.
"Our hearts are heavy, but we are being held up by all of the people who have been a part of making Jacob's Hope a light that will never be extinguished. It shines on in a different way. We are, and we will continue to be, Jacob's Hope. Jacob, you are loved."