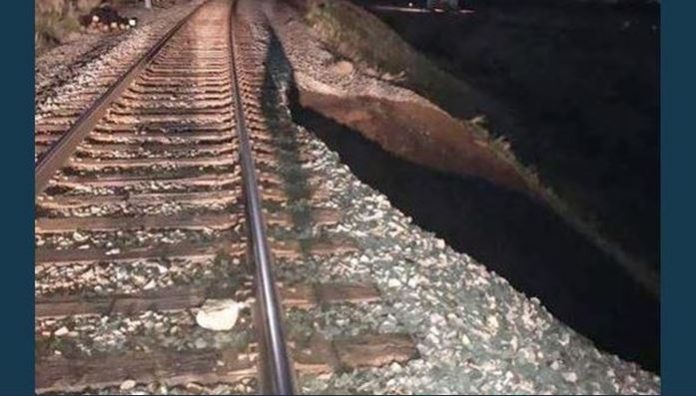 WEBER COUNTY, Utah, April 18, 2019 (Gephardt Daily) — A mudslide in Weber County destabilized a Union Pacific train track Wednesday night, and officials closed the track due to safety concerns.
"Last night, Weber Fire responded to a mudslide (washout from drain pipe) West of Weber Canyon and North of I-84," a statement released Thursday by the Weber County Fire District says.
"This slide came very near the train tracks. Authorities from Union Pacific responded and shut down the train. This track will remain closed until repaired.
"Water runoff from recent rains appears to be the culprit."