WEST VALLEY CITY, April 12, 2018 (Gephardt Daily) — West Valley City police say that suspect Rufino Cervantes — arrested after a shooting Wednesday at a Smith's grocery store — actually shot his own leg, and it was fragments of that bullet that struck a 3-year-old girl and two women inside the business.
"Suspect fired one shot, which struck his leg," a WVCD statement says. "Bullet fragmented and hit other three victims."
Initially, it was believed that the suspect had stood at the front doorway and fired bullets into the store, purposely striking the victims.
Cervantes, 36, faces charges of felony discharge of a firearm with injury, aggravated assault, and possession of a firearm by a restricted person.
Police were summoned to the scene of the Smith's, at 4065 S. Redwood Road, at about 2 p.m. on reports of a shooting. Witnesses said a man standing at the store's entrance fired a gun.
Those struck were 3-year-old Esmeralda Padilla, her mother, Erica Ortega, and another woman.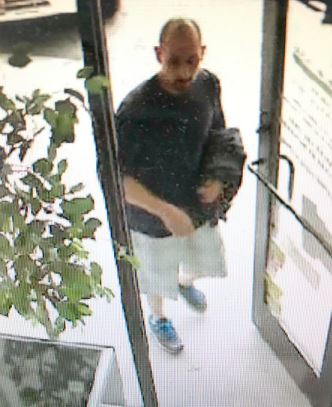 The suspect fled on foot, and police using K-9s scoured the area for the man, whose image had been captured on a surveillance recording.
He could not be found, so the containment area and shelter-in-place order were lifted.
A short time later, Cervantes was discovered at the Shadowbrook apartments, one of three nearby complexes police had searched.
Cervantes was placed on a stretcher due to the gunshot to his leg, and was transported to the hospital prior to charging.
All three females struck in the legs by bullet fragments were expected to recover, and Esmeralda and her mother were released from Primary Children's Hospital and the University of Utah Medical Center on Wednesday night. Information about the other victim was unavailable.
Hugo Padilla, Esmeralda's father and Ortega's husband, told reporters that he and his family live in Las Vegas, but had been in Utah for Esmeralda's cancer treatments.
The child had one kidney and half of the other removed as part of the treatment, Padilla said, and her prognosis was good.
Gephardt Daily will have more on the case against Cervantes as information becomes available.