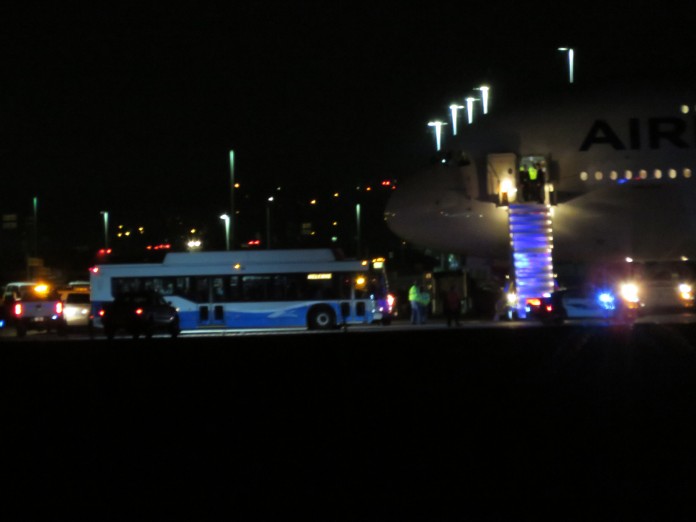 SALT LAKE CITY ─ No explosives were found in an Air France plane diverted to Salt Lake International Airport after a phoned-in bomb threat Tuesday night, and the passengers of Flight 65 continued toward their Paris destination.
The flight, which originated in Los Angeles, made an emergency landing at about 7:15 pm. Tuesday after learning of the threat.
FBI agents and the airport police responded, and the 497 passengers and crew were moved from the plane to the customs area while the search, involving bomb-sniffing dogs, was underway. No explosives were found. The plane departed about five hours after its emergency landing, said Salt Lake International Airport spokeswoman Bianca Shreeve.
Shreeve said the event, though unfortunate, gave airport safety personnel the opportunity to test their protocol, and identify procedures that could be improved.
"It worked well, from our perspective," she said. "The response was great, and we have found a few areas we could work on."
A second Air France flight leaving from Washington, D.C., received a similar bomb threat last night, and was diverted to Nova Scotia. The 262 passengers were deplaned. No explosives were found on that flight either.
Air France released the following statement: "As a precautionary measure and to conduct all necessary security checks, Air France, applying the safety regulations in force, decided to request the landings of both aircraft…. An investigation will be led by the authorities to identify the source of the telephone call."