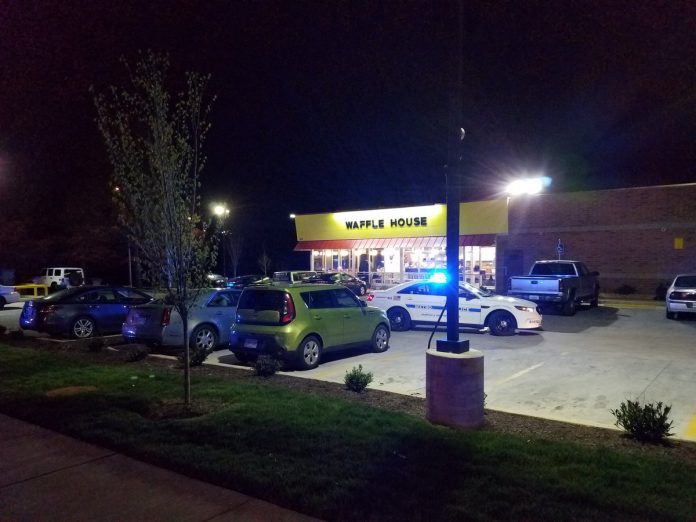 April 22 (UPI) — Police in Nashville, Tenn., said a nude man opened fire on a Waffle House restaurant Sunday morning, killing three and injuring four before running from the scene.
The shooting began at about 3:25 a.m. Sunday at a Waffle House on the 3500 block of Murfreesboro Pike, southeast of downtown Nashville according to a message posted by police on Twitter early Sunday morning.
Police say the gunman fled after a restaurant patron managed to grab his gun.
Investigators say gunman pulled up to the Waffle House in a vehicle registered to Travis Reinking, 29, of Morton, Ill.
They've identified Reinking as a person of interest in the case and believe he was last seen near an apartment complex close to the Waffle House restaurant. At that time, he wasn't wearing a shirt, only pants.