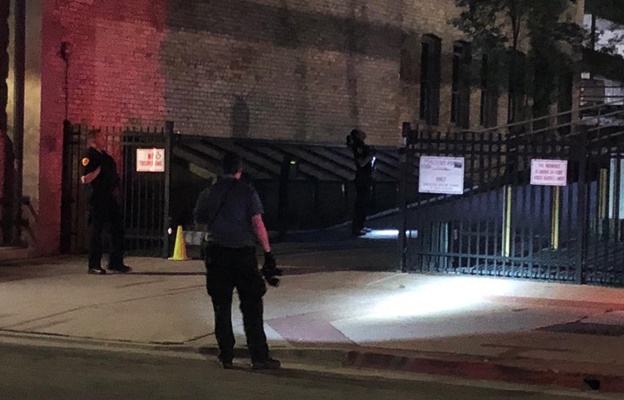 SALT LAKE CITY, Utah, June 23, 2019 (Gephardt Daily) — Police are investigating the chain of events that led to what appears to be a public suicide amid dozens of partiers in downtown Salt Lake City on Saturday night.
Salt Lake City Police Lt. Brett Olsen said investigators believe the unidentified victim shot himself and then fell from the fifth floor of the parking garage, near 375 S. State St.
The incident happened shortly before 10 p.m. in a bar and restaurant district that was packed with revelers enjoying the first full weekend of summer.
Police rushed to the area after dispatchers received numerous 911 calls reporting gunfire and a man down.
Once investigators determined the nature of the event, officers keyed on preserving evidence and crowd control.
Olsen said the case is still under investigation, and it is unlikely that any further details will be released.
The same parking garage was the site of a homicide in September 2018.
If you or someone you know is suffering from depression and considering suicide, call the National Suicide Prevention Lifeline at 1-800-273-8255.