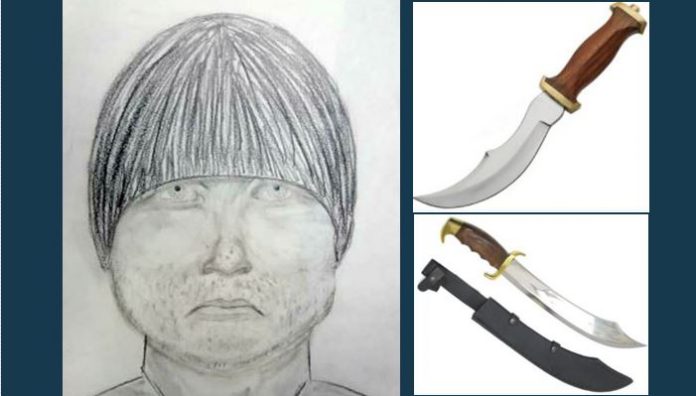 PROVO, Utah, Nov. 11, 2017 (Gephardt Daily) — Provo police are looking for a suspect after a female hiker said a man followed her into the Rock Hill Canyon trail bathroom, threatened her with a knife, and forced her to remove her clothing.
Police say the woman had her cellphone, and was able to secretly dial the number of a hiker in her group, who heard what was going on. The women's hiker friends rushed back to the bathroom and confronted the stranger, causing him to flee.
Police describe the man as white, 5 feet 10 inches, 185 pounds, and in his 20s. They said he was wearing a dark cap, and had acne scars.
The knife used had a 10- to 12-inch blade, and had engravings. Similar knives are pictured above.
Anyone with information is asked to call Provo Police Detective Juan Escobedo at 801-852-6342.