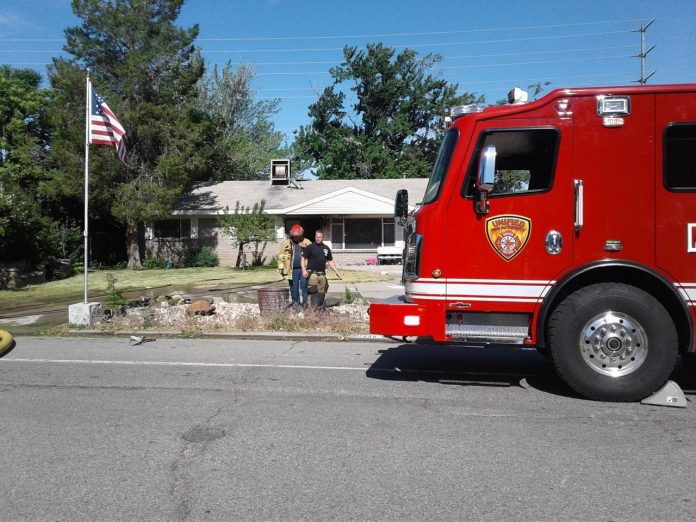 COTTONWOOD HEIGHTS, Utah, June 5, 2017 (Gephardt Daily) — A woman in Cottonwood Heights got out of her burning home safe on Tuesday morning because of her alarm system.
"Initially, we thought it was just a fire alarm going off (by mistake)," said Eric Holmes, Unified Fire Authority spokesman.
"Amazingly, there was a fire happening. She was alerted by her fire alarm company. That's the way it needs to work. It kept her safe and us well notified on what was going on. We were able to get here pretty quickly."
The Murray Fire Department responded to assist.
"Crews were able to make a pretty quick attack," Holmes said. A UFA tweet indicated the fire was out by about 9 a.m.
Holmes said the alarm system indicated the fire started in the kitchen, but investigators were still processing the scene.
No firefighters were injured, he said. No pets were caught in the fire. The cost of damage done was not yet known, Holmes said, adding the resident would be displaced for at least one day.
"It was unfortunate for the resident, but a good day in the big picture."