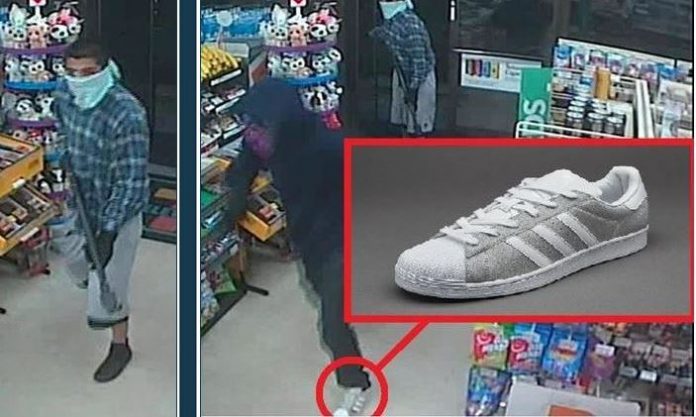 ROY, Utah, Aug. 14, 2019 (Gephardt Daily) — The Roy City Police Department is asking for the public's help with leads on two suspects in the robbery of a 7-Eleven on Sunday.
"Can you help us identify these two aggravated robbery suspects?," a Facebook post asks. "On Aug. 11, 2019 the 7-Eleven at 2041 West 5600 South was robbed at gunpoint by two males. The first suspect that entered the store was wearing a blue hoodie and black pants and gray/white Adidas Superstar sneakers. He also had a red bandanna covering his face.
"The second suspect that entered the store was carrying a shotgun and was wearing a blue/gray plaid shirt/flannel jacket, gray sweat-shorts with black trim and black shoes. He was wearing a white bandanna or shirt around the bottom of his face."
Anyone with information on the robbery or the suspects is asked to call the Roy City Police Department at 801-774-1100 to speak with a detective.