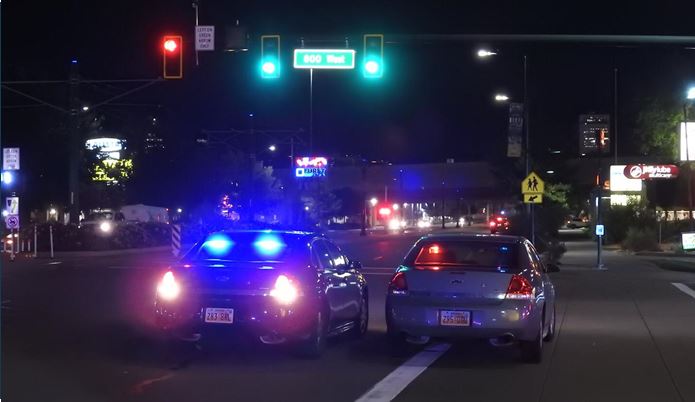 For an updated story, click here.
SALT LAKE CITY, Utah, Aug. 15, 2019 (Gephardt Daily) — Salt Lake City police are actively searching for three men after a woman standing on a sidewalk was shot to death late Thursday afternoon.
A 911 call came in at 4:51 p.m. reporting a woman bleeding from the head, found in the area of 51 North and 800 West, just south of North Temple.
It wasn't until officers arrived that they learned the victim, described as a white woman in her 30s, had been shot, Lt. Jenn Diederich, Salt Lake City Police Department, said at a news conference at about 8 p.m.
"This female was talking to three males at the scene, then one gunshot was heard, and she was found with the gunshot wound to her head," Diederich said.
The victim was transported to an area hospital, where she was pronounced dead. Diederich said the victim's name will not be released until her family can be notified of her death.
"We have suspects of interest, but don't have anyone in custody," Diederich said, noting that since just one bullet was fired, officers were actually looking for one suspect and two witnesses who were with him at the time of the shooting.
Police learned much of what they know from people who had been near the scene at the time of the shooting. One or more of the witnesses said the woman had been seen in the area on multiple occasions.
Diederich said police believe it was not a random attack, and that at least one of the men probably was acquainted with the victim.