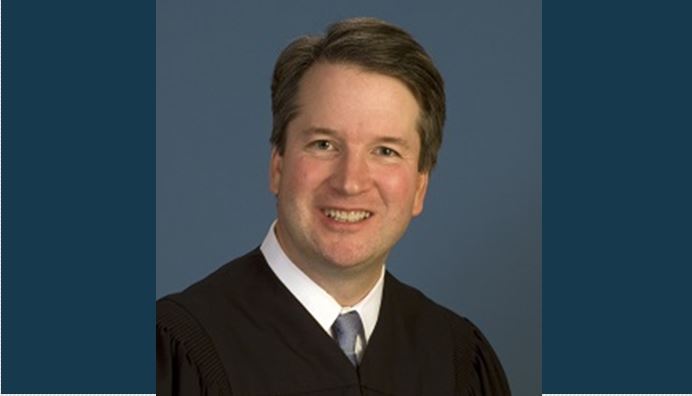 Sept. 28 (UPI) — The Senate judiciary committee on Friday rejected a motion to subpoena a witness and will proceed to vote on Judge Brett Kavanaugh's nomination to the U.S. Supreme Court later in the day.
Sen. Richard Blumenthal, D-Conn., called on the committee to subpoena Mark Judge, a friend of Kavanaugh's who Christine Blasey Ford said witnessed her assault by Kavanaugh when they were teenagers decades ago.
The motion failed down party lines on an 11-10 vote.The committee will vote to confirm Kavanaugh at 1:30 p.m. Friday. A full Senate vote would follow, likely next week.
Blumenthal said he was riveted by Ford's Thursday testimony and wanted to hear from the other person alleged to have witnessed the assault.
"We heard her provide details in that story that can be collaborated and other facts that can be uncovered if we hear from other witnesses," Blumenthal said. "I believe we have a responsibility to subpoena at the very least Mark Judge before we move to vote.
"Democrats, advocacy groups and non-congressional politicians called on the committee to delay its vote so sexual assault accusations against Kavanaugh can be vetted.
Four Democratic senators walked out of the hearing in protest after the Republicans voted to set a specific time for the committee to vote on Kavanaugh's confirmation.Sens. Sheldon Whitehouse of Rhode Island, Blumenthal, Mazie Hirono of Hawaii and Kamela Harris of California stormed out with Hirono yelling, "I strongly object. This is totally ridiculous. What a railroad job. My answer is no, no, no!"
Moments ago I walked out of the Senate Judiciary Committee hearing on Kavanaugh. This hearing is a sham and Dr. Ford and the American people deserve better.
Sen. Chuck Grassley, R-Iowa, who chairs the committee, worked to restore order after the ruckus, saying the silent roll call breaks their rules.
"I'm sure a lot of people are irritated right now," Grassley said.
Sen. Dianne Feinstein, D-Calif., said many Republicans had their minds made up before Ford's testimony.
"Dr. Ford provided powerful testimony that deserves to be considered and not dismissed as a partisan smear campaign, which it is not," Feinstein said. "She was poised. She was credible and she should be believed."
American Bar Association President Robert Carlson wrote a letter to ranking members on the panel calling for an FBI investigation.
Kavanaugh strongly denied Ford's accusations in testimony before the committee Thursday.
The committee's Friday hearing, began at 9:30 a.m. EDT.
"We make this request because of ABA's respect for the rule of law and due process under law," Carlson wrote. "Each appointment to our nation's highest court [as with all others] is simply too important to rush to a vote."
If Kavanaugh is approved Friday, a vote before the full Senate could come Tuesday.
Sen. Jeff Flake, R-Arizona, was confronted by sexual assault survivors in an elevator on his way to Friday's hearing. The women said they had been raped and asked if that mattered to him. Flake had just announced that he would cast the deciding vote for Kavanaugh's nomination.
Besides Ford, two other women have made similar claims of misconduct.
The editors at America magazine withdrew their support for Kavanaugh's nomination following Ford's testimony.
"The nomination of Judge Kavanaugh has become a referendum on how to address allegations of sexual assault," the editors wrote.
Some Republicans say they have heard enough.
Sen. John Cornyn, R-Texas, said he doesn't think Ford's testimony Thursday met the burden of proof and that it's time to vote.
"The longer that the nomination remains open, we know that more and more of these scurrilous, anonymous and uncorroborated allegations will be made," Cornyn said. "Unfortunately, that's part of the 'search and destroy' process that, frankly, I think is an embarrassment to the Senate."
On Thursday, President Donald Trump tweeted support for the appellate court judge he nominated in July.
"Judge Kavanaugh showed America exactly why I nominated him," Trump said. "His testimony was powerful, honest and riveting. Democrats' search and destroy strategy is disgraceful and this process has been a total sham and effort to delay, obstruct and resist. The Senate must vote!"