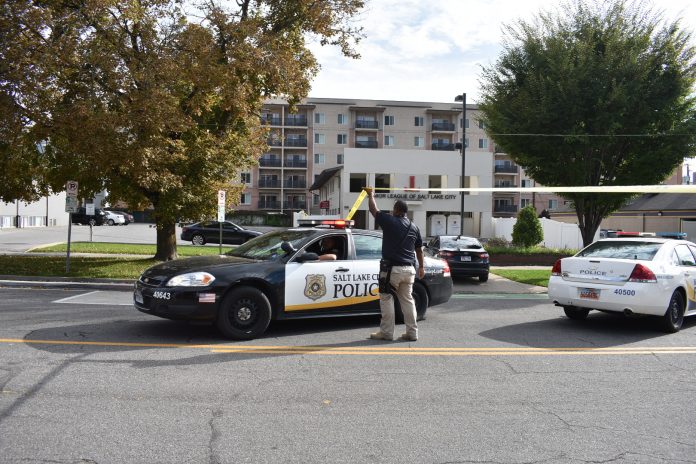 SALT LAKE CITY, Utah, Sept. 29, 2017 (Gephardt Daily) — Salt Lake City Police Chief Mike Brown has revealed initial details on a violent altercation Thursday that left a suspect shot dead and sent two SLCPD officers to the hospital.
The dead man is Michael Bruce Peterson, 39, Brown revealed. Police responded to a 911 call from a hair salon in the area of 500 East and 300 South, after a female worker there called for help.
Brown said the suspect, now identified as Peterson, had grabbed a female worker, putting his hands on both her buttocks, and had walked through various rooms of the salon, behaving erratically. When a female worker called 911, the suspect grabbed the phone from her after she connected with dispatch, Brown said. The suspect spent about 15 minutes inside the salon, Brown said.
Peterson then walked to a nearby Walgreens parking lot, and by the time a police officer engaged him, he was in a Maverik parking lot, Brown said.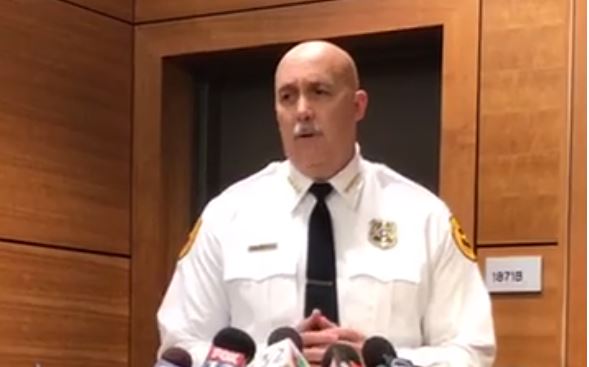 "We don't know all the details right now," Brown said. A second officer arrived, and the situation became volatile and physical, he said. A taser was used, and one or more shots were fired. Peterson died at the scene.
Both of the officers were transported to a local hospital with injuries that were not life-threatening, Brown said. One had a broken nose and ankle, and lacerations. The other had contusions to his arm. Both were treated and released last night, Brown said.
One is on administrative leave and the other is on medical leave. Asked if that meant only one had fired shots, Brown said he did not know.
Taking reporters' questions, Brown said he did not know if Peterson was under the influence of drugs, or if he was homeless.
West Valley City Police will investigate the incident, in keeping with protocol that an outside agency investigates incidents in which agencies are involved.
Brown asked the public to be patient with the investigative process, and urged anyone who witnessed the incident or had a recording of any part of it to contact the West Valley City Police Department. The main number for the WVCPD is 801-840-4000.
Brown's full statement can be seen on the SLCPD Facebook page.