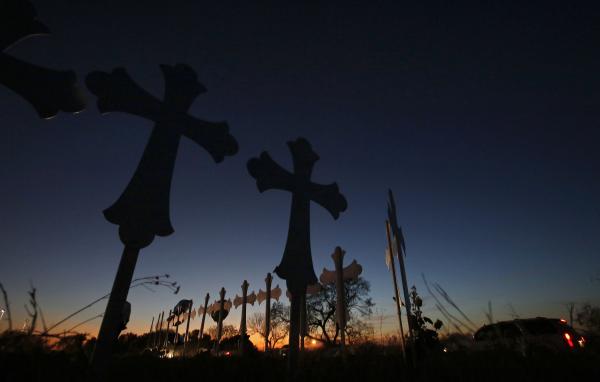 Nov. 12 (UPI) — Members of Sutherland Springs First Baptist Church in Texas gathered Sunday for the first time since the mass shooting that killed 26 people there last week.
About 200 chairs were set up in a tent donated by a private San Antonio business. Hundreds of people were expected to come together from Texas and elsewhere to attend the Sunday service, which began at 11 a.m.
The First Baptist Church building will also be open to the public at 5 p.m. as a memorial site and will maintain hours throughout the week.
Pastor Frank Pomeroy, whose 14-year-old daughter, Annabelle, was killed in the shooting, returned to lead the service after he and his wife were out of town last week.
"There's going to be tears," he said.
Wilson County Judge Richard Jackson, the county's top official, said he hoped the ceremony would allow the small town to begin to "put this horrific tragedy behind us and look to the future."
"I hope that this is the start of the healing that everyone here needs," he said. "That county has been in turmoil, and for a lot of folks, complete healing might never come. But it has to start, and that's what I hope happened just now."