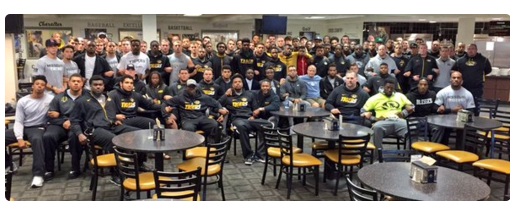 COLUMBIA, Miss., Nov. 9 (UPI) — University of Missouri President Tim Wolfe resigned Monday amid protests over inaction on racially charged incidents on campus.
Wolfe's resignation followed football coach Gary Pinkel's support for his players' strike seeking to oust Wolfe.
"I take full responsibility for this frustration, and I take full responsibility for the inaction that has occurred," Wolfe said during a press conference. "I ask everybody… use my resignation to heal and start talking again to make the changes necessary."
Graduate student Jonathan Butler has been on a hunger strike over "a slew of racist, sexist, homophobic, etc., incidents that have dynamically disrupted the learning experience" of minority groups at Missouri, he explained in a letter to the university's Board of Curators.
One such incident included someone drawing a swastika on a residence hall wall by using human feces last month. On Sunday, a truck displaying a Confederate flag drove by protesters.
The university's football players announced their decision to not participate in football-related activities in support of Butler's protest demanding Wolfe resign or be removed from his post.
"The athletes of color on the University of Missouri football team truly believe 'Injustice Anywhere is a threat to Justice Everywhere,'" the players said in a statement. "We will no longer participate in any football-related activities until President Tim Wolfe resigns or is removed due to his negligence toward marginalized students' experience."
The university's Board of Curators governing body scheduled a meeting for Monday, which likely led to Wolfe's resignation.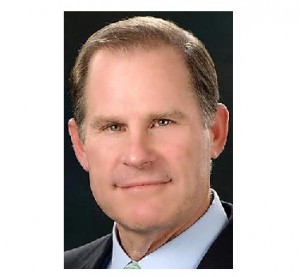 "My decision to resign comes out of love, not hate," Wolfe added. "Please use this resignation to heal, not to hate, and let's move forward together for a brighter tomorrow."
Butler, who is black, began a water-only hunger strike Nov. 2. After the black football players announced the strike, the white players soon supported their decision. Pinkel then did the same. The ConcernedStudent1950 organization has staged protests and used its name as a hashtag to bring attention to its cause.
"Today, Sunday, there will be no football practice or formal team activities. Our focus right now is on the health of Jonathan Butler, the concerns of our student-athletes and working with our community to address this serious issue," Pinkel said in a statement. "After meeting with the team this morning, it is clear they do not plan to return to practice until Jonathan resumes eating. We are continuing to have department, campus and student meetings as we work through this issue and will provide further comment tomorrow afternoon."
Faculty staff are also supporting Butler, the players and "student activists who are advocating for racial justice on our campus" by staging a walkout Tuesday.
The football team is scheduled to host Brigham Young University on Saturday. Skipping the game would have cost the university more than $1 million. As of Monday, the game is still scheduled to be played at Arrowhead Stadium in Kansas City at 5:30 MST.
Missouri Gov. Jay Nixon issued a statement expressing concern.
"Racism and intolerance have no place at the University of Missouri or anywhere in our state," Nixon said. "Our colleges and universities must be havens of trust and understanding. These concerns must be addressed to ensure the University of Missouri is a place where all students can pursue their dreams in an environment of respect, tolerance and inclusion."