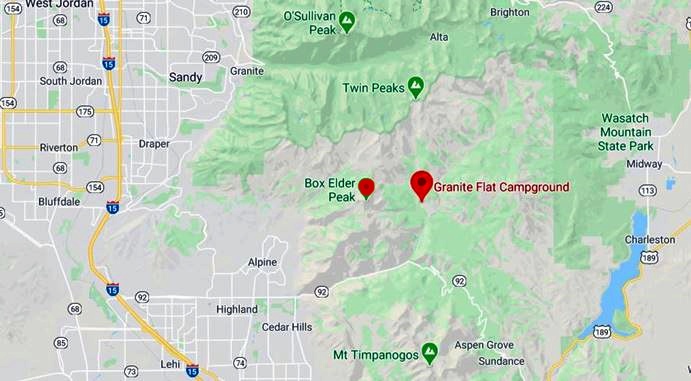 UTAH COUNTY, Utah, July 3, 2020 (Gephardt Daily) — The Utah County Sheriff's Office has released the names of the four adults killed on Friday when their small plane crashed into a mountain.
"The four people who died in the plane crash near Box Elder Peak in American Fork Canyon are Salt Lake City resident, Tyson Colby Brummett, 35, a former major league baseball player, who once played with the Toronto Blue Jays and Philadelphia Phillies.
Also killed was Alex Blackhurst Ruegner, 35, a resident of Riverton, along with his aunt and uncle, Elaine Blackhurst, 60, and Douglas Blackhurst, 62, also residents of Riverton.
Witnesses told investigators they saw the small plane spiraling from the sky around 8 a.m., and led would-be rescuers to the wreckage in the area of Box Elder Peak, above the Granite Flats Campground.
Exactly what caused the Cessna 172 single-engine aircraft to crash has yet to be determined.
Gephardt Daily will have more information as it becomes available.