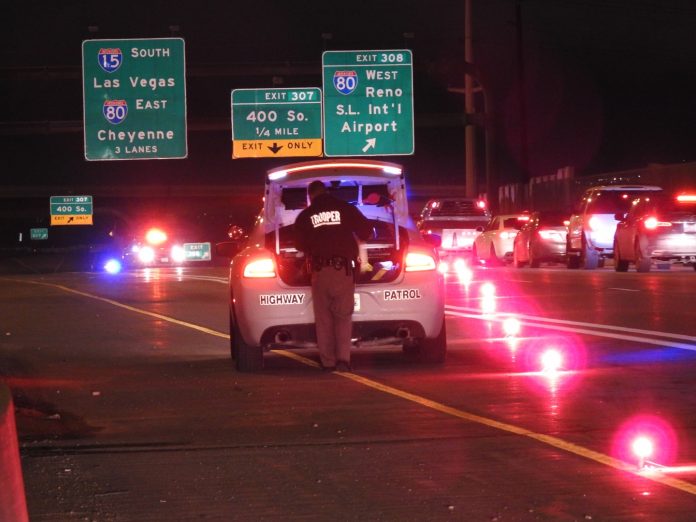 SALT LAKE CITY, Utah, Dec. 23, 2017 (Gephardt Daily) — A shooting incident on Interstate 15 that put a woman in the hospital late Friday night has been turned over to the State Bureau of Investigation, Utah Highway Patrol officials said.
The incident happened at about 10 p.m., and UHP closed the southbound freeway  at Interstate 80 between 500 North and 600 South while officials went over the scene.
UHP Trooper Jared Cornia told Gephardt Daily that two women were in a vehicle heading south on I-15 when another vehicle pulled alongside and someone fired several shots at them.
The woman in the passenger seat was hit in the neck, Cornia said.
The woman behind the wheel immediately drove to Intermountain Medical Center, where the passenger was treated for her injury.
Cornia said she is expected to fully recover.
The woman who had been driving fled from the hospital, but troopers caught up with her, and she was detained for questioning.
Cornia said she was not taken into custody, and he had no information as to why she left the hospital.
The suspects have not yet been identified, nor has the motive for the shooting been determined.
Cornia said SBI is now handling the case. No further information was available Saturday night.
Gephardt Daily will update this story as more details emerge.