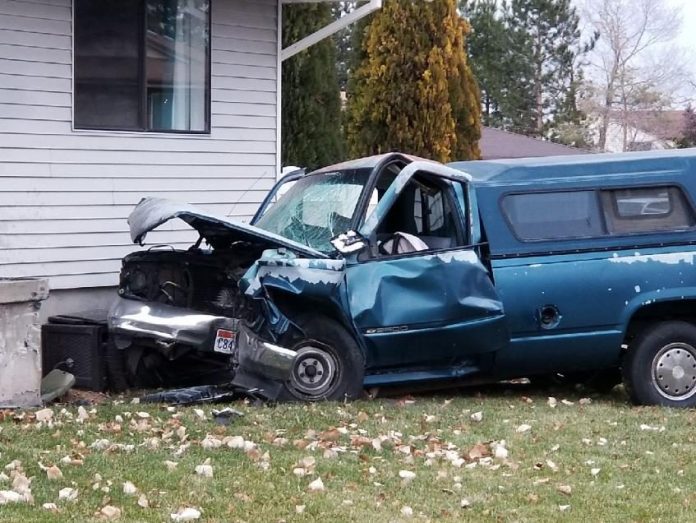 WEST JORDAN, Utah, Dec. 5, 2017 (Gephardt Daily) — A man who was critically injured  after the truck he was driving hit a tree and a house at 7380 S. Wood Green Rd. (3500 West) Monday has died.
He's been identified as Thomas Lawrence, 54.
"A male was traveling north on Wood Green Road," West Jordan Police Sgt. J.C. Holt told Gephardt Daily. "He was traveling at a high rate of speed, according to witnesses."
Holt said the truck veered off the roadway, side-swiped a stop sign and continued straight where the road bends. It then slammed into a tree before crashing into a house.
"We think the tree absorbed a lot of the energy. It took the primary impact," Holt said.
Lawrence was transported in very critical condition to a local hospital, but later succumbed to his injuries.
Investigators have yet to determine the cause of the crash.
Gephardt Daily will update this story as more information becomes available.