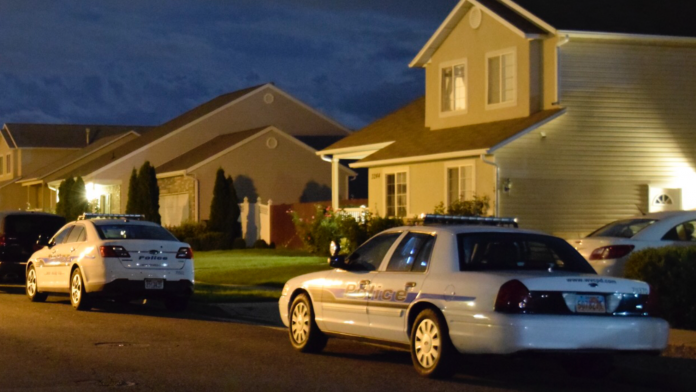 WEST VALLEY CITY, Utah, Oct. 1, 2017 (Gephardt Daily) — Detectives were questioning a pair of possible suspects overnight Saturday, after two armed robberies occurred within blocks and minutes of each other in West Valley City.
WVC Police Lt. Steve Katz said it's likely that the two robberies are related, considering the proximity and time frame.
The first aggravated robbery took place at about 10:43 p.m. in the parking lot of Fiiz Drinks, 2935 S. Glen Eagle Drive (5640 West).
The second occurred in a residential neighborhood near 3200 S Newmark Drive (5945 West) about 20 minutes later.
In each case, the victim was approached by the armed suspect, or suspects, who demanded their money. Katz said he didn't have all of the details, as detectives were still gathering information and putting the pieces together.
Katz told Gephardt Daily that a shot was fired in the second robbery, and police found a shell casing at that location.
"No one was injured in either robbery, fortunately," he said.
Katz said witnesses observed the suspect in a vehicle and provided the license plate number to officers, who then found the car some distance west of the second robbery. The car was unoccupied when it was located.
Asked if the car might have been stolen, Katz said there was nothing to indicate that, and it appears that it belongs to the person detectives have been questioning.
He said the two individuals in custody late Saturday night were apprehended near the vehicle.
It wasn't immediately known how much cash was netted in the robberies, and police were still verifying any relationship between the victims and the suspects, but Katz said there was nothing to suggest that they knew each other.
Detectives were still on scene at 1 a.m.
Gephardt Daily will update this story as more information becomes available.