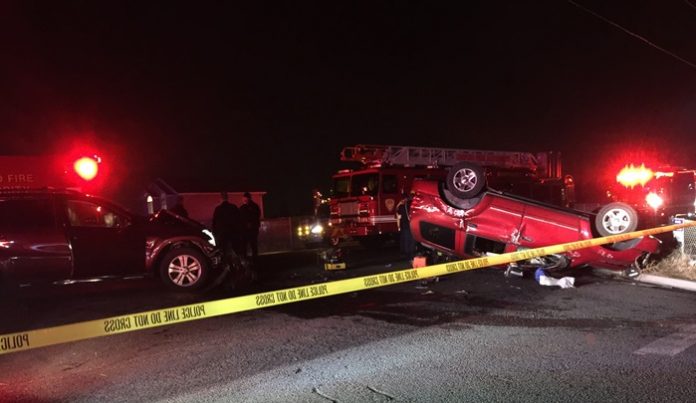 RIVERTON, Utah, Dec. 15, 2017 (Gephardt Daily) — A woman was flown to the hospital in critical condition Friday night after her SUV collided another vehicle and rolled.
Unified Police Lt. Manfred Lassig said the crash occurred near 2700 West and Bangerter Highway as the red SUV was crossing from west to east on Bangerter.
"The SUV failed to yield to the Mercedes and T-boned the Mercedes," Lassig said.
The impact caused the SUV to roll over.
"There was a 9-year-old child (in the SUV) in alpha condition," Lassig said, "and a female was LifeFlighted in charlie-minus condition."
Lassig explained that the woman who was in charlie-minus, or critical, condition is the mother of the 9 year old, who was in fair condition.
He said both the woman and the child had to be extricated from the SUV.
No further details were available Friday night.
Lassig said the Crash Analysis Reconstruction Team (CART) has been called out to investigate the accident.
Gephardt Daily will update this story as more information is released.