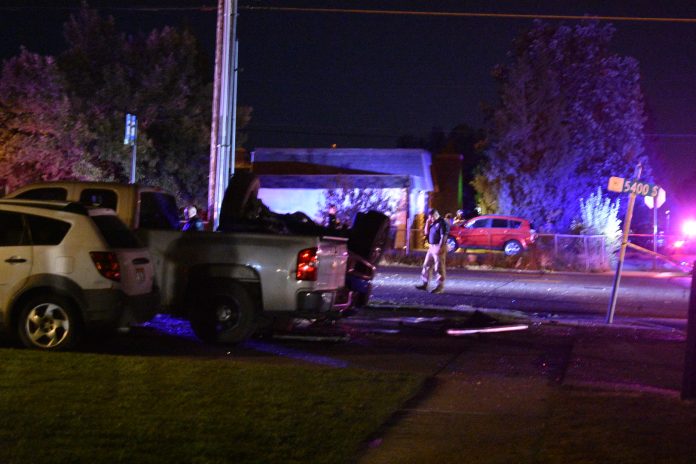 KEARNS, Utah, Sept. 19, 2017 (Gephardt Daily) — Two people are dead and one other seriously injured after a shooting and crash Tuesday night in Kearns.
According to witnesses, a blue pickup truck with two occupants opened fire at an undetermined target near 5400 S. 5280 West.
The truck was speeding away when it struck a white passenger vehicle and then flipped and rolled into the yard of a nearby home.
When Unified Police officers arrived they found two people dead inside the white passenger car and a seriously injured 19-year-old male inside the blue truck.
Investigators say it's unclear if the people inside the car were shot or had been killed in the crash.
A second person was seen fleeing the truck prompting police to conduct a search of the neighborhood.
The chain of events leading up to the shooting and crash are unclear.
Gephardt Daily has a crew on the scene and will update the story as more information becomes available.