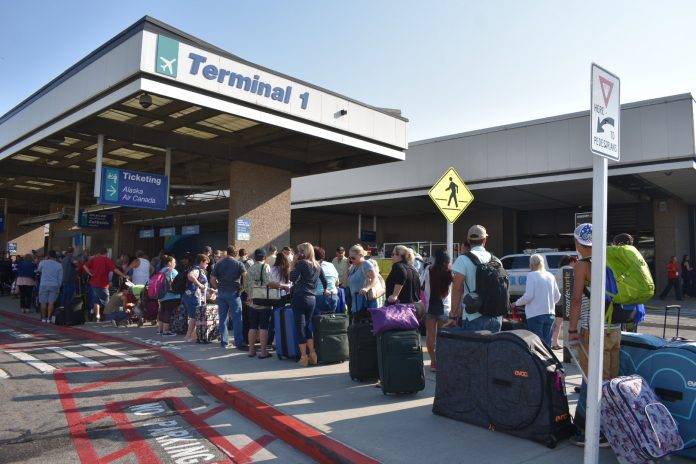 SALT LAKE CITY, Utah, Sept. 3, 2017 (Gephardt Daily) — Dozens of travelers were forced to clear out of Salt Lake International Airport Sunday morning after a canister of bear spray was accidentally discharged inside Terminal 1.
Jasen Asay, spokesman for Salt Lake International Airport, told Gephardt Daily the bear spray was set off by an airline employee after it was confiscated from a passenger during check in about 10 a.m.
Five ticket counters inside Terminal 1 were closed while 50 to 100 travelers were temporarily evacuated to a loading area just outside.
After 15 minutes, the all clear was given, and passengers returned to the Terminal 1 ticket counters.
Medical units responding to the scene say they saw a few people who complained of mild eye, nose and throat irritation. None of them required medical attention.
Asay said it had yet to be determined why a passenger was carrying bear spray.
It was unclear if charges would be filed.
No other area of the airport was affected and flight operations were not impacted.
Salt Lake International Bear Spray